April 2017 - PANEK S.A. new tenant in the shopping center "TOP SHOPPING".
The transaction was advised by the consulting company Litwiniuk Property Sp.z o.o., which is the exclusive company responsible for the lease / commercialization of the Shopping Center named "TOP SHOPPING". Investor and Owner of the facility is Demuth Sigma Sp. z o.o. Szczecin S.K.A.
Panek S.A. polish leader in the car rental industry, has signed a lease agreement with the shopping center named "TOP SHOPPING".
Panek S.A. has over 1800 cars in more than 20 classes, over 60 rental points, of which 15 at airports, the first point of hire abroad, about 30,000 customers a year. Panek S.A. is the winner of many prestigious plebiscites, a company with traditions and exclusively Polish capital. Present on the market for 17 years, managed by President Maciej Panek, is distinguished by high standards of service and individual approach to the Client.
"It's our first point in the mall, we decided on it because we are innovative and we sometimes go beyond the template." Most car rental companies will meet only at airports, we have agents in all airports, so natural was the extension of the network to a point in the middle of the city. PANEK S.A. services it's not just car rental, we have a highly developed replacement vehicle division with OC Carrier and Assistance service. Thanks to the location in the shopping center, we will be able to bring our offer closer to those who have not had contact with the rental company before" - said Katarzyna Panek, spokeswoman for PANEK S.A.
"We are negotiating with new Tenants interested in renting the last available space in TOP SHOPPING. These are companies from the furniture and interior finishing industry, which have so far prevailed in the facility, but also very much interested in letting companies from completely new industries that have not been seen in the Gallery such as grocery stores, fitness clubs, medical and service companies" - said Patryk Litwiniuk - General Manager of Litwiniuk Property.
"The TOP SHOPPING brand, according to a survey conducted among residents of Szczecin and its surroundings is fully recognizable.TOP SHOPPING Furniture Gallery is the only Gallery in Szczecin and its surroundings, where every Tenant finds its customer and every Customer has an interesting product for themselves "- said Magdalena Serkowska - Manager of the facility from Demuth Sigma Sp. z o.o. Szczecin SKA, who is the investor and Owner of the TOP SHOPPING Center.
TOP SHOPPING offering the latest vacant space for rent is the largest regional gallery located in Szczecin on 13 Hangarowa Street with 14,000 sqm of retail space with over 40 shops. At present, the Gallery features the most important furniture brands and furnishings such as. Kler,, Black Red White, Kettler, Meblik, Centrum Witeks, Ackermann, Bydgoszcz Furniture or Ludwik Styl. The TOP SHOPPING Gallery is located at one of the most important thoroughfares of Szczecin, making it easy to get to and from any part of the city. Customers have been parked at PARKING for more than 320 parking places.
Selected press articles:
press article in Eurobuild Central & Eastern Europe
press article in Property News.pl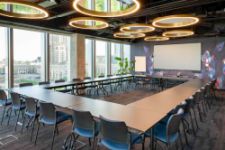 Office in Warsaw Warsaw Equator Ochota, Equator II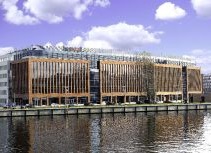 Office in Szczecin Piastów Office Center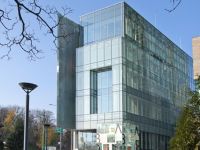 Office in Poznan Andersia Business Centre
Warsaw
tel. +48 22 275 57 85
fax +48 22 275 56 00
Warsaw Equator Ochota
Equator II
00-807 Warszawa
Aleje Jerozolimskie 96
Szczecin
tel. +48 91 488 77 88
tel. +48 91 488 76 74
Piastów Office Center
71-064 Szczecin
Al. Piastów 30
Poznan
tel. +48 723 400 800
Andersia Business Centre
61-894 Poznań
Plac Andersa 7