June 2017 - shopping center "Zegrzynska Gallery" - Warsaw - Litwiniuk Property the Leading Agent.
The leading agent responsible for lease/commercialization of shopping center "Zegrzyńska Gallery", located about 25 minutes from Warsaw center, is consulting company Litwiniuk Property Sp. z o.o.
The commercialization is ongoing for "Zegrzyńska Gallery" Commercial Center in Legionowo. Investor and owner of the object is WRI INVESTMENT Sp. z o.o.
WRI INVESTMENT realised many commercial projects, including A class office complex in Warsaw named "Słomińskiego Art Office".
"Zegrzyńska Gallery at Zegrzyńska street in Legionowo, will be given for usage in I Q 2018y. I'st floor is leased by nationwide fitness club Zdrofit. At present, there is still about 1.200 m2 of total space left ready for rent in Zegrzyńska Gallery on ground level. We are in the middle of talks with tenants from lines like f.e. Financial services, banks, food industry. Investment offers A class spaces, that means the highest available standard in spaces for Commercial Galleries market.
We are convinced, that the investment due to its excellent location in the center of the city and standard of finishing works, will be fully commercialized till the end of year 2017" – said Patryk Litwiniuk – General Director of consulting company Litwiniuk Property Sp. z o.o.
selected press articles:
press article in Eurobuild Central & Eastern Europe
press article in Property News.pl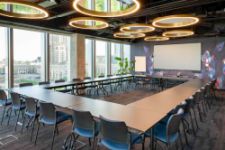 Office in Warsaw Warsaw Equator Ochota, Equator II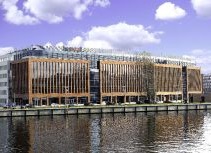 Office in Szczecin Piastów Office Center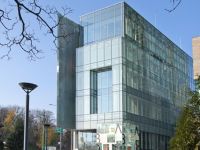 Office in Poznan Andersia Business Centre
Warsaw
tel. +48 22 275 57 85
fax +48 22 275 56 00
Warsaw Equator Ochota
Equator II
00-807 Warszawa
Aleje Jerozolimskie 96
Szczecin
tel. +48 91 488 77 88
tel. +48 91 488 76 74
Piastów Office Center
71-064 Szczecin
Al. Piastów 30
Poznan
tel. +48 723 400 800
Andersia Business Centre
61-894 Poznań
Plac Andersa 7