May 2017 – Allianz Polska S.A. is the new tenant in "Enter" office building located in Gdynia.
The process of selecting office space in Gdynia, the tenant was advised by Litwiniuk Property Sp. z o.o.
Allianz Polska S.A. signed tenant deal for more than 200 sqm of commercial-office space at "Enter" in Gdynia. This modern complex offers almost 5.000 sqm office space customized for tenants needs.
Today, Allianz Polska is one of fastest developing groups in insurance-financial sector. For the last 20 years they took care of financial future, health and wealth of their clients. Company's offer includes wealth insurance, life and health, pension fund, investing funds and employee pension programs. Currently over 1 300 000 individual clients and companies use Allianz's services. This puts Allianz group in the lead of insurance institions working in Poland..
"As a group we introduce brand new standard of our establishments. We take care of every detail, providing our employees and partners with modern spaces, equipped in newest technological solutions, that are both comfortable and user friendly. Enter Office will be one of the first Allianz facilities projects in new standard." - said Wojciech Mika – Property Expert in Allianz Polska S.A.
"Tricity is in Polish leading position of available modern free office spaces. Both in Gdańsk, as in Gdynia sector IT/SSC/BPO developes dynamically. Internation corporations constantly increase their employment, thus increasing amounts of space rented. Some companies, due to lack of space available in the current office building, relocate their offices to new build A-class office buildings in Tricity. Most transactions on the local office market concern companies, that already operated in Tricity, but also corporations, that didnt have their headquaters in this part of Poland.
At present, the supply of modern office space in Tricity is around 650 000 sqm. The largest amount of space goes in order Gdańsk, Gdynia and Sopot. The vacancy rate in the Tricity is currently around 12% and its a good result in comparison to other voivodeship cities. Rents for class A office spacein Tricity have remainded unchanged for about three years between 12,50 – 14,00 Euro/sqm." - said Patryk Litwiniuk – General Director of consulting company Litwiniuk Property Sp. z o.o.
About "Enter" investment:
"Enter" is a modern A class office building located at Śląska street 47, in the vicinity of many companies and institutions, with Asseco, Thomson Reuters, Prokomu, Bank Pekao SA, Chipolbrok or City Hall amongst others. There are terraces available from the last floor and offices with a view of downtown Gdynia, harbor and sea in the background. Parking spaces are located in the garages and right outside the building. There are also spaces for bicycles provided.
Selected press articles:
press article in Eurobuild Central & Eastern Europe
press article in Property News.pl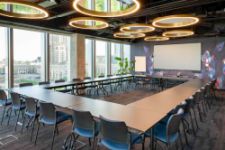 Office in Warsaw Warsaw Equator Ochota, Equator II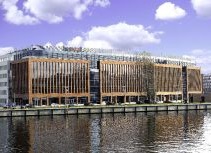 Office in Szczecin Piastów Office Center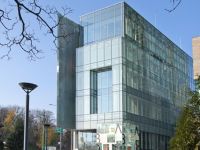 Office in Poznan Andersia Business Centre
Warsaw
tel. +48 22 275 57 85
fax +48 22 275 56 00
Warsaw Equator Ochota
Equator II
00-807 Warszawa
Aleje Jerozolimskie 96
Szczecin
tel. +48 91 488 77 88
tel. +48 91 488 76 74
Piastów Office Center
71-064 Szczecin
Al. Piastów 30
Poznan
tel. +48 723 400 800
Andersia Business Centre
61-894 Poznań
Plac Andersa 7