July 2021-DSV Prime Cargo doubles its premises at Panattoni Park Goleniów to almost 10.000 m2.
European industrial real estate market leader Panattoni is continuing to make a major contribution to bringing Szczecin closer to joining Poland's so-called 'Big Five' warehousing markets. So far, the developer has delivered almost 270,000 sqm in the region – around 30 pct of its entire industrial stock. The potential of Western Pomerania is also being recognised by new tenants. One example is international logistics forwarder DSV Prime Cargo, which has just extended its lease in Panattoni Park Goleniów while at the same time doubling the space it occupies to almost 10,000 sqm. The park, which is located close to Poland's western border and Szczecin-Goleniów Airport, has the significant advantage for company of excellent connections with both the German and Scandinavian markets.
Interest grows in Western Pomerania. The Western Pomeranian industrial market has been growing steadily each year and is now – apart from Pomerania – the largest outside the so-called 'Big Five'. Its proximity to the country's western border and excellent connections with Berlin, as well as the pro-business attitude of the local authorities, are continuing to attract more and more companies and this is driving the construction of new industrial facilities in the region. More than 800,000 sqm of warehouse space has already been built in Szczecin and its surrounding districts, and it will probably soon become the sixth largest market in Poland with over 1 million sqm. "Western Pomerania is a region with enormous potential and the interest of tenants is growing all the time. The market reports published for 2020 reveal that it has virtually zero vacancy – and this is something that we are particularly benefiting from. We have delivered 265,000 sqm here and are constantly being contacted by parties interested in new space or expansions of existing leases, as in the case of DSV Prime Cargo at Panattoni Park Goleniów," reveals Weronika Mioduszewska, the Senior Leasing Manager of Panattoni.
International logistics forwarder DSV Prime Cargo, part of the DSV Panalpina group, has until now been occupying 4,480 sqm at Panattoni Park Goleniów, which it uses to service clients from the B2B sector – but from now its premises will be expanded by another 4,900 sqm. A system of mezzanines is to be constructed, which will increase its capacity for servicing e-commerce companies and enable it to add the handling of returns to its range of services. The space leased by DSV Prime Cargo is fully designed for the company's needs. The floor load capacity in the building amounts to 5 tonnes per sqm, while the fire load is greater 4,000 mJ per sqm. In addition to this, the warehouse will feature as many as 50 docks.
DSV Prime Cargo operates on five continents, offering transport and logistics services for both the e-commerce and fashion sectors, as well as for the alcohol and tobacco industries (suspended excise duty and value-added services, e.g. banding), along with processes for high-value products.
"Szczecin and its surrounding area is an ideal location in distribution terms for most of our clients – especially for those who being close to the German and Scandinavian markets is very important. Each day, we deliver parcels to the hubs of courier firms in Germany, Denmark and the Netherlands, which are then transported to consumers across the world. This is just our latest location in this region and is certainly not going to be the last. Panattoni Park Szczecin Goleniów is a new park that could be supplemented by additional warehouse buildings in the future – and we also took this factor into account when making our choice." explains Zbigniew Kempski, the managing director of DSV Prime Cargo Poland.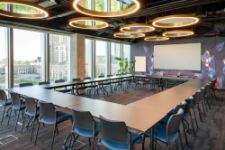 Büro in Warschau Warsaw Equator Ochota, Equator II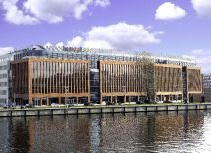 Büro in Stettin Lastadia Office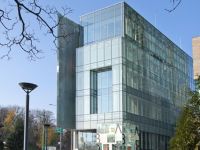 Büro in Poznan Andersia Business Centre
Warschau
tel.+48 723 400 800
Warsaw Equator Ochota
Equator II
00-807 Warszawa
Aleje Jerozolimskie 96
Stettin
tel. +48 91 488 77 88
Lastadia Office
70-653 Szczecin

ul. Zbożowa 4A
Poznan
tel. +48 691 021 288
Andersia Business Centre
61-894 Poznań
Plac Andersa 7