March 2022 - Litwiniuk Property became the Leading Agent of the eighteen-story "Sky Garden" investment.
The consulting company Litwiniuk Property Sp. z o.o. became the Leading Agent responsible for the rental / commercialization of office and service space in the investment entitled "Sky Garden" with a total area of ​​14,000 m2 in Szczecin. The investor and owner of the facility is Idea - Inwest Sp. z o.o.
The project entitled "Sky Garden", eighteen-storey building with commercial and retail space on the ground floor, A-class office space on the first and second floors with a total area of ​​approx. 2,400 m2 and 114 residential apartments on the other floors, 110 parking spaces in the garage hall.
SKY GARDEN - sky gardens that will delight even the most demanding customers.
The 72-meter 18-storey investment comprises 114 apartments of various sizes (from two to five rooms). As many as 92 apartments have spacious, lush green terraces, with an area of up to 70 square meters.
The building is located at the most beautiful and largest park in Szczecin, providing relaxation after an intense day of work.
At the same time, SKY GARDEN is located in the very center of the metropolis, thanks to which the residents can freely use all its charms.
The investment will be put into use in the first quarter of 2023.
Patryk Litwiniuk - General Director of Litwiniuk Property Sp. z o.o. said - "Our analyzes show that in 2022 the demand exceeds the supply of A-class office space in Szczecin. The "Sky Garden" investment is an excellent response to the current huge demand for A-class office space in Szczecin by international, national and local companies, which are currently looking for a new office location in Szczecin. Traditionally, one of the largest office spaces on the local market is leased by companies from the modern business services (BPO) sector. There are over a dozen companies from the BPO sector in Szczecin, including: Majorel in the "Piastów Office Center" (formerly Arvato - Bertelsmann - the transaction was advised by the consulting company Litwiniuk Property), Macrobond in the "Oxygen" office building (Tenants when choosing office space was advised by Litwiniuk Property) or Home.pl (one of the Tenants of the "Lastadia Office" office complex), "
"The reconstruction of the former Telewizja office building is one of the largest and most prestigious investments in Szczecin. A facility with a high standard of finish, modern technological solutions and unique aesthetics will be built in the heart of the city. Thanks to the design of special windows, huge glass surfaces will be created that will provide residents with unique views. Undoubtedly, Sky Garden will be a new showcase of Szczecin, " - said Iwona Zielińska, Vice President of the Management Board of Idea- Inwest Sp. z o.o.
selected press articles:
press article in Property News.pl
press article in Eurobuild Central & Eastern Europe
press article in "wszczecinie.pl"
press article in projektinwestor.pl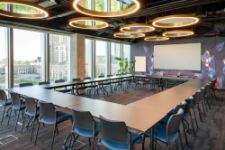 Office in Warsaw Warsaw Equator Ochota, Equator II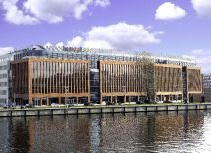 Office in Szczecin Lastadia Office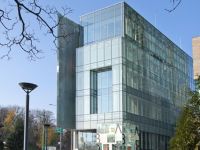 Office in Poznan Andersia Business Centre
Warsaw
tel.+48 723 400 800
Warsaw Equator Ochota
Equator II
00-807 Warszawa
Aleje Jerozolimskie 96
Szczecin
tel. +48 91 488 77 88
Lastadia Office
70-653 Szczecin

ul. Zbożowa 4A
Poznan
tel. +48 691 021 288
Andersia Business Centre
61-894 Poznań
Plac Andersa 7