Nominacja Litwiniuk Property do nagrody "Eurobuild Awards 2014" - październik 2014r.
Firma doradcza Litwiniuk Property Sp. z o.o. otrzymała nominację do nagrody Eurobuild Awards 2014 w kategorii: Dział biurowy Roku oraz Dział magazynowy Roku. Nominację otrzymaliśmy wraz z największymi firmami doradczymi na świecie.
Eurobuild Awards to nagrody przyznawane firmom działającym na rynku budownictwa i nieruchomości komercyjnych w Europie Środkowo-Wschodniej. Celem projektu Eurobuild Awards 2014 jest wyłonienie najlepszych firm w 2014 roku oraz projektów zrealizowanych/otwartych w 2014 roku.
Eurobuild Awards to unikatowy projekt, który wpisał się w kalendarz najważniejszych wydarzeń na rynku nieruchomości komercyjnych. Ze względu na formułę przyznawania nagród, już pierwsze edycje Eurobuild Awards znalazły uznanie wśród uczestników ceremonii wręczenia nagród, Sponsorów i Partnerów. Eurobuild Awards wskazują liderów, trendy oraz mocne strony rynku.
Więcej informacji o projekcie znajduje się na stronie: www.eurobuildawards.com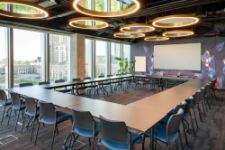 Office in Warsaw Warsaw Equator Ochota, Equator II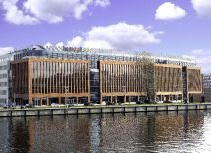 Office in Szczecin Oxygen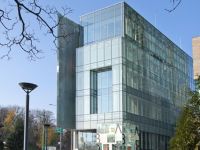 Office in Poznan Andersia Business Centre
Warsaw
tel. +48 22 275 57 85
fax +48 22 275 56 00
Warsaw Equator Ochota
Equator II
00-807 Warszawa
Aleje Jerozolimskie 96
Szczecin
tel. +48 91 488 77 88
tel. +48 91 488 76 74
Oxygen
71-612 Szczecin

ul. Malczewskiego 26
Poznan
tel. +48 723 400 800
Andersia Business Centre
61-894 Poznań
Plac Andersa 7