September 2022-Litwiniuk Property advises in Romania-Kuchinox has leased 4,000 m2 of class A hall in Romania.
The consulting company Litwiniuk Property Sp. z o.o. advised In the process of lease of the hall space in Romania, the tenants - Kuchinox Polska
Company Kuchinox Polska has leased in Romania about 4,000 m2 of A-class production hall with office space in the logistics park entitled "CTPark Timisoara Ghiroda" offers a flexible class A hall space for distribution or production with a total area of ​​approx. 100,000 m2.
Patryk Litwiniuk - General Director of Litwiniuk Property consulting company said: "The consulting company Litwiniuk Property advises not only on the Polish market in the lease of A-class office space, A-class production and warehouse halls and commercial space but also on the international market, including throughout Europe.
During the process of selecting a new location for the hall space of our client - Kuchinox Polska, we analyzed the market of A-class halls in Romania, presenting the locations of space for rent in accordance with the guidelines and expectations of the client. After the client selected the "CTPark Timişoara II" investment, on behalf of the client, we negotiated the financial terms of the lease and advised on changes to the provisions of the lease agreement.
CTP, whose investment was chosen by our client, currently has over 1 million m2 of modern industrial and warehouse space under construction. Romania is one of the most dynamic markets in which a developer operates, right after the Czech Republic.
Romania is perceived as an attractive destination for international companies due to its location and connection with Central and Eastern Europe and the Middle East, as well as in terms of the quality of the class investment, the availability of employees and the level of remuneration. Demand for industrial and logistics space in Romania in the fourth quarter of 2022 reached a record level of approximately 400,000 m2, i.e. almost 50% of the demand for the entire year 2022. The factors driving such record demand are the constant development of e-commerce, distribution, automotive and production companies" .
CTPark Timisoara Ghiroda benefits from an excellent location for distribution, logistics and production, which is 6 km from Timişoara International Airport and 1 km from the A1 motorway leading to the Arad and Timisoara ring road. CTPark Timisoara Ghiroda offers a flexible space for distribution or production with a total area of ​​100,000 m2.
• The fourth largest city in Romania
• The best location for production and logistics
• Top 10 Universities in Timişoara
• Center of advanced technologies and production
• Near Timişoara International Airport
• Easy access to the Timişoara ring road
• Easy access to the A1 motorway to Hungary
selected press articles:
press article in Forbes Romania
press article in Eurobuild Central & Eastern Europe
press article in omni channel news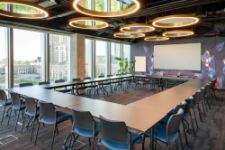 офис в Варшаве Warsaw Equator Ochota, Equator II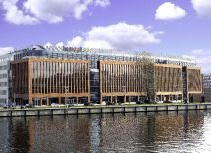 офис в Щецине Lastadia Office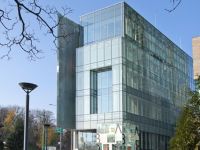 офис в Poznan Andersia Business Centre
Варшава
tel.+48 723 400 800
Warsaw Equator Ochota
Equator II
00-807 Warszawa
Aleje Jerozolimskie 96
Щецин
tel. +48 91 488 77 88
Lastadia Office
70-653 Szczecin

ul. Zbożowa 4A
Poznan
tel. +48 691 021 288
Andersia Business Centre
61-894 Poznań
Plac Andersa 7