April 2018- shopping centre "Zegrzynska Gallery" opens - Warsaw - Litwiniuk Property the Leading Agent.
The leading agent responsible for lease/commercialization of shopping centre "Zegrzyńska Gallery",located about 25 minutes from Warsaw centre, is consulting company Litwiniuk Property Sp. z o.o.
Shopping Centre "Zegrzynska Gallery" is open for business. First customers had a chance to make use of offered services there, in May 2018. "Zegrzynska Gallery" is located in Legionowo, about 25min from Warsaw city centre. The company WRI INVESTMENT Sp. z o.o. is the investor as well as the owner of the gallery.
WRI INVESTMENT realised many commercial projects, including class-A office complex in Warsaw named "Slominskiego Art Office".
Most of the space in the gallery has been already rented. This includes a butcher's chain store "JJB". On the first floor, we have a national fitness club chain "Zdrofit", which takes up 1.200m2 of space. "Zdrofit" is a rapidly developing fitness club brand, which has already existed on the market for 13 years. The chain promotes their own original philosophy of fitness within the walls of their clubs and beyond. It's an invitation for anyone who wants to actively spend time. Without comparing oneself to others and without impractical expectations – but with a smile and among friends.
"There are still some last spaces left to rent on the ground floor. We are conducting talks with potentials tenants from industries such as: health & beauty, financial services, food retail and coffee shops. This investment offers spaces in the class-A standards, meaning at this moment the highest standard available on market for shopping centres. We are certain that due to the location of the Zegrzynska Gallery and the standard of the finished project, it will be fully commercialised in a short period of time." – stated Patryk Litwiniuk – General Director of consulting company Litwiniuk Property Sp. z o.o.
"The presence of one of our clubs in Zegrzynska Gallery allows us to welcome even greater number of Legionowo residents through Zdrofit's door's. The location near the train station also allows enthusiastic fans of our clubs that live in surrounding towns to reach us easily. Zdrofit in Zegrzynska Gallery, is a fitness club fitted accordingly to our highest standards, with the divide into cardio area, free weights, comfortable fitness room, cross training area and sauna. Such offer provides our club goers with a diverse approach to training." – said Joanna Skrzyńska, Operations Manager of Zdrofit fitness club.
Chosen press articles:
press article in Eurobuild Central & Eastern Europe
press article in Property News.pl
press article in TheCity.com.pl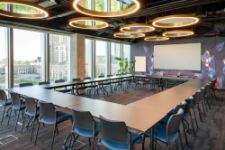 Office in Warsaw Warsaw Equator Ochota, Equator II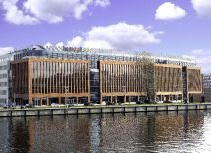 Office in Szczecin Oxygen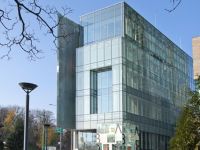 Office in Poznan Andersia Business Centre
Warsaw
tel. +48 22 275 57 85
fax +48 22 275 56 00
Warsaw Equator Ochota
Equator II
00-807 Warszawa
Aleje Jerozolimskie 96
Szczecin
tel. +48 91 488 77 88
tel. +48 91 488 76 74
Oxygen
71-612 Szczecin

ul. Malczewskiego 26
Poznan
tel. +48 723 400 800
Andersia Business Centre
61-894 Poznań
Plac Andersa 7