April 2019 -Santander Bank Polska has rented space in the "Black Pearl" investment.
Consulting company Litwiniuk Property Sp. z o.o. is the Lead Agent in Poland, responsible for the lease / commercialization of office space and service investments titled "Black Pearl" with a total area of 11,000 m2. Santander Bank Polska has leased 320m2 of A-class service space for parts in the Black Pearl facility at al. Niepodległości 26 in Szczecin. The investor and owner of the facility is Idea - Inwest Sp. z o.o.
Project "BLACK PEARL" for a 9-storey building with commercial space in the ground floor, A-class office space on the first floor and residential apartments on large floors and a two-level underground car park with 96 parking spaces.
Santander Bank Polska S.A. is the second largest banking service in Poland, offering financial solutions for individuals, micro, small and medium enterprises as well as Polish and international corporations.
"A modern building with the first completely glass front elevation in the center of Szczecin, a comfortable finish and spatial location are one of the key advantages that make the BLACK PEARL project a unique offer for skiers looking for exceptional surfaces in offices and offices. In the continuous service and commercial program, available from al. Niepodległości, commercial and service premises offered are offered, which are offered in the form of a long-term lease. From the historical side, ul. A service and gastronomic passenger will be created in Szczytowa, constituting a natural pedestrian route connecting al. Niepodległości with ul. Tkacka" - owned by Iwona Zielińska Representative of Idea- Inwest Sp. z o.o.
"Investment "Black Pearl" is one of the best locations in Szczecin. The last free spaces on the 1st floor and on the ground floor remain for rent. We are conducting further, very intensive talks with potential tenants and we are convinced that the entire commercial space available in "Black Pearl" will soon be fully commercialized in a very short time.
Our analysis includes, in 2019, the number of vacancies over Class A office buildings in Szczecin, in connection with 2018, is still steadily decreasing and currently contains restrictions of approx. 5%, in 2018. covers approx. 9% Average rental rates for an area Class A offices in Szczecin remain at a high level and similar to those in 2017, and are currently subject to approximately EUR 11.0 - 13.0 / m2.
Recently, one of the largest transactions on the office market was such a lease as by SB Software Sp. Zoo. , which leased approx. 700m2 in the "Black Pearl" facility (for transactions corresponding to Litwiniuk Property), Macrobond Financial rented 1,700 m2 in the Oxygen office building (Tenants advised Litwiniuk Property), the expansion of DGS in Oxygen well. 1,000m2, renegotiation of the lease agreement by Arvato Polska in the Piastów Office Center area well. 2,000m2 (Litwiniuk Property was the Exclusive Agent responsible for the lease of the entire investment over 21,000 m2 in Piastów Office Center), an IT company rented 1,200m2 in the "Brama Portowa II" office building (tenants were advised by Litwiniuk Property)" - said Patryk Litwiniuk - General Director of Litwiniuk Property Sp. z o.o.
press article in Eurobuild Central & Eastern Europe
press article in PropertyNews.pl
press article in Projekt Inwestor.pl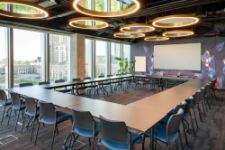 Büro in Warschau Warsaw Equator Ochota, Equator II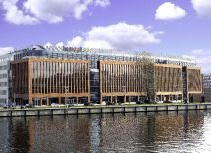 Büro in Stettin Oxygen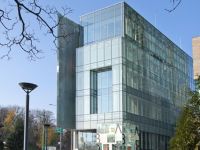 Büro in Poznan Andersia Business Centre
Warschau
tel. +48 22 275 57 85
fax +48 22 275 56 00
Warsaw Equator Ochota
Equator II
00-807 Warszawa
Aleje Jerozolimskie 96
Stettin
tel. +48 91 488 77 88
tel. +48 91 488 76 74
Oxygen
71-612 Szczecin

ul. Malczewskiego 26
Poznan
tel. +48 723 400 800
Andersia Business Centre
61-894 Poznań
Plac Andersa 7