April 2022 - Litwiniuk Property advises Mostostal Warszawa S.A. in the choice of office space in Poznań.
The consulting company Litwiniuk Property Sp. z o.o. advised the Tenant in the process of selecting office space in Poznań. Mostostal Warszawa S.A. has leased an office space of approx. 500 m2 in a new office building in Poznań, Giant Office.
The consulting company Litwiniuk Property is the Leading Agent responsible for the lease / commercialization of space in the investment entitled "Giant Office" at ul. Głogowska 151 in Poznań.
"We are convinced that the change of the office to Giant Office will emphasize the company's strong position on the Poznań construction market and will give us a new impetus for further action," said Marcin Sierpowski, Director of Western Area, Mostostal Warszawa S.A.
"We are very pleased that Mostostal has trusted us and has joined the growing group of tenants of the Giant Office building. We believe that with the change of location, the company will be able to operate even more dynamically and spread its wings in various business fields, "said Piotr Chabzda, marketing specialist GIANT INVEST Sp. z o.o.
Patryk Litwiniuk - General Director of Litwiniuk Property Sp. z o.o. said - "During the process of selecting a new location, the company's headquarters in Poznań, our client, i.e. Mostostal Warszawa S.A. Company, we conducted a full analysis of the A-class office space market in Poznań, presenting the most attractive locations for rent in accordance with the client's guidelines. We were also responsible for renegotiating the lease agreement in the current seat of the client in Poznań, ie in the office building called "Malta Office Park" at 88 Baraniaka Street in Poznań The client finally chose the "Giant Office" office building at 151 Głogowska Street as his new seat in Poznań.
The A + class "Giant Office" office building offers one of the highest standards of office space on the local market in Poznań, as evidenced by, inter alia, BREEAM certificate at the very good level. The investment offers, among others glass terraces available to Tenants, an interactive panel at the main reception desk that allows the office building guests to have a video connection with the selected Tenant, 9 high-speed elevators, electric vehicle charging stations, three-chamber windows in the external façade, which provide excellent insulation.
Currently, many Tenants, after visiting the office building, choose "Giant Office" as the new headquarters of their company.
Our analyzes show that the demand for office space in Poznań has been stable since last 2021. Renegotiations and new contracts are on a similar level as. Poznań belongs to a very economically stable region, and tenants continue to develop dynamically. The vacancy rate for office space remains steadily at around 12%. "
selected press articles::
press article in Property News.pl
press article in Eurobuild Central & Eastern Europe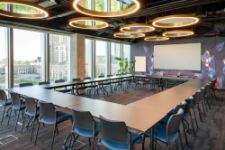 Office in Warsaw Warsaw Equator Ochota, Equator II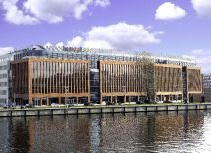 Office in Szczecin Lastadia Office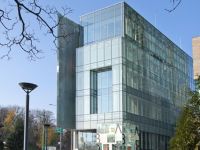 Office in Poznan Andersia Business Centre
Warsaw
tel.+48 723 400 800
Warsaw Equator Ochota
Equator II
00-807 Warszawa
Aleje Jerozolimskie 96
Szczecin
tel. +48 91 488 77 88
Lastadia Office
70-653 Szczecin

ul. Zbożowa 4A
Poznan
tel. +48 691 021 288
Andersia Business Centre
61-894 Poznań
Plac Andersa 7