August 2017-Litwiniuk Property is Leading Agent of "Waimea Logistic Park Korczowa" with 50.000 m2.
Advising company Litwiniuk Property Ltd has become Leading Agent responsible for commercialization of "Waimea Logistic Park Korczowa" in Rzeszów, near the border crossing with Ukraine.
The commercialization of logistic park Waimea Logistic Park Korczowa (EAST A4 Logistic Park) with total space 50 000 msq in direct vicinity of A4 motorway ("Korczowa Junction") and border crossing with Ukraine is ongoing. The Investor is Waimea Holding Inc.
Waimea Logistic Park Korczowa is the first, modern Logistic Park of high storage in south-eastern Poland. The complex offers A Class halls with the possibility of production and usage of widely understood logistic services, with office and social spaces. First stage of the investment, hall A with total space 7.200 m2 with parking lot for truck drivers, was commissioned in may 2016. Equipped with modern technology ensures its possibility for widely understood logistic services. As a part of the project, an extensive infrastructure was created – monitored parking for trucks, a spacious maneuvering area for trucks and cars, social facilities for drivers along with cantine. Investor has valid permit for building halls B, C and D.
Ultimately, within the complex of Waimea Logistic Park Korczowa with total space of 50 000 m2. A total of four halls will be built, with the ability of production and utilizing widely understood logistic services, with both office and social space. Logistic, production and service spaces will generate new workplaces, creating over 2 000 job oppenings within whole complex. People in verious sectors of will be able to find employment, especially in the fields of warhousing, packing, production or assembly lines, services, catering and servicing delivery cars or trucks. The Waimea Logistic Park Korczowa project is aiming at companies from all over Europe, in particular those willing to store, pack or use available logistic services right before delivering goods to Ukraine or other eastern market.
- Waimea Logistic Park Korczowa investment is located next to A4 motorway, on the main route of European transit corridor of East-West relation is perfect place for transhipment and distributing goods for Podkarpacie region. The modern object can eventually be part of the Podkapacie logistic hub. Weaimea Logistic Park Korczowa meets all the requirements necessary for organizing wheeled transport, providing perfect conditions for handling logistic operations based on the highest standards – emphasized Andrzej Rosiński, President of the Management Board of Waimea Holding Inc.
Undoubted asset of Waimea Logistic Park Korczowa investment is its location. The object was built on 12 acre lot in a settlement named Młyny in Podkarpacie, 3 km from the largest border crossing between Poland and Ukraine – Korczowa, in the visa-free zone. A4 (E40) motorway runs through the territory of the Jarosławski district, the first in Poland motorway providing crossing from German border to Ukraine. Total length of A4 motorway in Poland is about 670 km, it ensures quick and efficient international route of east-west connection. A4 motorway is part of a route running from West Europe to Ukraine, lying in III Transeuropean transport corridor. The road goes from German border crossing in Jędrzychowice, through inter alia Wrocław, Opole, Katowice, Kraków, Tarnów, Rzeszów to the border with Ukraine and Korczowa. Objects location in Jarosławski district, on the communication routs and short distance to border passings creates convenient conditions for investing in this region. Truck drivers going through A4 motorway can use Korczowa junction in Jarosławski district, its last Polish communication knot in Poland, allowing exit from A4 before crossing the Polish-Ukraine border.
- We are convinced that thanks to perfect location of the Waimea Logistic Park Korczowa complex and high standard of halls and office spaces, investment will be commercialized in line with expectations of the Investor. Location is barely 3 km from the biggest border pass between Poland and Ukraine – Korczowa, in the visa-free zone and A4 motorway, that begins on Europes map in Portugal (Lisbon), through Spain, France, Germany, Czech Republic, Poland (inter alia Wrocław, Katowice, Kraków, Tarnów, Korczowa), ending on Ukraine, allowing unlimited transport and transshipment goods from Waimea Logistic Park Korczowa – said Patryk Litwiniuk, General Director of consulting company Litwiniuk Property Ltd.
Waimea Holding Inc. realizes development projects throughout Poland. It operates on commercial real estate market as developer specializing in building modern warehouse-industrial and CARGO terminals, spaces meeting highest world standards. The development strategy of Waimea Holding is to provide professional, multi-purpose facilities, in line with innovative solutions tailored to the divers needs of contractors, including those tailored to individual clients. The projects are implemented in cooperation with experienced and recognized Partners and in accordance with the most up-to-date solutions. Companies years of experience in the commercial real estate market, professional team and stable position allow us to create optimal logistic projects for clients both in Poland and abroad.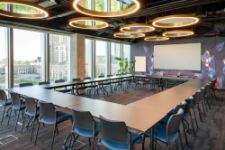 Office in Warsaw Warsaw Equator Ochota, Equator II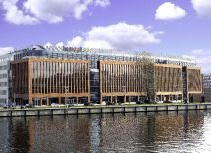 Office in Szczecin Oxygen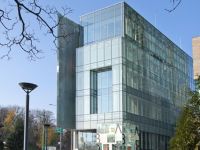 Office in Poznan Andersia Business Centre
Warsaw
tel. +48 22 275 57 85
fax +48 22 275 56 00
Warsaw Equator Ochota
Equator II
00-807 Warszawa
Aleje Jerozolimskie 96
Szczecin
tel. +48 91 488 77 88
tel. +48 91 488 76 74
Oxygen
71-612 Szczecin

ul. Malczewskiego 26
Poznan
tel. +48 723 400 800
Andersia Business Centre
61-894 Poznań
Plac Andersa 7