August 2018- office building "Ząbki Office Point"-Warsaw-Litwiniuk Property the Leading Agent.
The leading agent responsible for lease/commercialization of office building " Ząbki Office Point", located about 25 minutes from Warsaw centre, is consulting company Litwiniuk Property Sp. z o.o.
The commercialization of the office building is currently underway. "Ząbki Office Point". The owner of the object is WRI INVESTMENT Sp. z o.o. S. K.
WRI INVESTMENT has completed many commercial projects, including A class office complex in Warsaw "Słomińskiego Art Office", a shopping mall under the name "Zegrzyńska Gallery".
Ząbki Office Point offers the last available space for rent, both on the ground floor and on the upper floor. It is a retail, service and office investment with an area of ​​approximately 700 sq m, located in Ząbki at Wojska Polskiego 1, 150 m from the Ząbki railway station, route 21 from Warszawa Wileńska station to Zielonka.
Surfaces finished to a high standard, including in office and service rooms on the first floor - on the floor of the carpet, entrance to the building adapted for the disabled, suspended ceiling, large, tilt windows, adjusting the arrangement to the expectations of the tenant, teletechnical connection / fiber optic, structured cabling, modern finishing of common areas, offices with panoramic view, efficient heating system.
ABOUT THE INVESTOR:
In response to the high demand on the commercial and development market, WRI Investment provides professional and innovative solutions to users of both commercial and residential properties. A well-chosen creative and experienced team of experts offers the highest quality of services along with an individual approach to the client, which is combined with the full satisfaction of even the most demanding tenants.
WRI Investment's investments are located throughout Poland - they are characterized by well thought out architectural solutions, functional design, uniqueness and attention to every detail.
Deciding to cooperate with our company, you have a guarantee of a safe, quick transaction and full satisfaction.
"Warsaw remains the largest office market in Poland - in the last year, the supply of a modern area of A class office in the capital city amounted to over 5 million m2. In the center of Warsaw, rates range from 16.0 - 22.0 Euro / m2, while off-center rents are at a much lower level and currently range from approx. 12.0 - 15.0 Euro / m2. The largest office projects currently being implemented in Warsaw are, among others, the "Varso" complex (144.5 thousand sq m, Investor: HB Reavis) in which "Varso Tower" will measure 310 meters of area. 70,000 sq m located on 53 floors, "The Warsaw HUB" (75,000 m2, Investor: Ghelamco), "Mennica Legacy Tower" (65,000 m2, Investor: Golub GetHouse and Mennica Polska SA). "- said Patryk Litwiniuk - General Director of Litwiniuk Property Sp. z o.o.
Chosen press releases:
press article in Property News.pl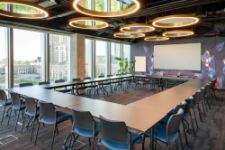 Office in Warsaw Warsaw Equator Ochota, Equator II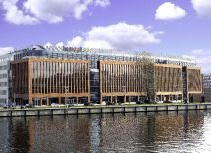 Office in Szczecin Oxygen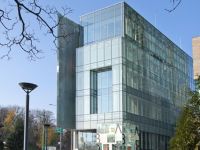 Office in Poznan Andersia Business Centre
Warsaw
tel. +48 22 275 57 85
fax +48 22 275 56 00
Warsaw Equator Ochota
Equator II
00-807 Warszawa
Aleje Jerozolimskie 96
Szczecin
tel. +48 91 488 77 88
tel. +48 91 488 76 74
Oxygen
71-612 Szczecin

ul. Malczewskiego 26
Poznan
tel. +48 723 400 800
Andersia Business Centre
61-894 Poznań
Plac Andersa 7