August 2021-Raben Group takes up 7,560 sqm in Panattoni Park Gdańsk Airport.
European industrial real estate market leader Panattoni paves the way for tenants in the Tricity. Raben Logistics Polska has moved into the largest project in the region – Panattoni Park Gdańsk Airport. The logistics operator will make use of a number of solutions dedicated to specialised logistic operations, which are to be conducted on 7,560 sqm of sustainable warehouse space. Panattoni Park Gdańsk Airport, which will eventually include 100,000 sqm, is already 86 percent complete, and as a result the developer is approaching 345,500 sqm of space delivered in the Tricity region.

Largest developments attract leaders. Raben Group once again has taken advantage of the strategic location of Panattoni Parks. The logistics operator has so far signed lease agreements for over 152,000 sqm. This time Raben has occupied 7,560 sqm in Panattoni Park Gdańsk Airport, which is the developer's largest investment in the Tricity. The specific operations that Raben will conduct on the leased area have required implementing tailored solutions. The company uses lighting adapted to the planned rack layout and a Value Added Service (VAS) zone, and the warehouse constantly monitors temperature and humidity.
The building also has a number of sustainable solutions that will be assessed as part of the BREEAM certification process that the project is currently undergoing (at the 'Very Good' level). In accordance with its own policy, Panattoni has provided glass façades for the office parts of the complex, while green entrances with relaxation zones that resemble miniature forests are currently being prepared. Small outdoor squares with sustainable urban furniture will be created, as well as bicycle infrastructure with covered bicycle stands. All the plants are suited to the local climate, as well as flowery meadows planted with grass that does not need frequent mowing. Raben Group will also use smart electric energy management systems, including meters which can be checked remotely. Just as in other Panattoni projects, the developer has created electric car charging zones.
As Maciej Stępień, Regional Director of Raben Logistics Polska region, stated, "Raben Group has been operating in the Pomeranian region for many years. Securing new warehouse space – this time in Gdańsk – is a decision that strengthens our presence and engagement in the region. It is also an answer to the needs of our clients, who are interested in the storage of their goods and logistic services relatively close to the port and the airport, as well as in their distribution across Poland, Europe and the world (via sea and air freight services). It is worth mentioning that apart from purely economic factors, Panattoni's partnership approach to the entire process played a significant role during the transaction."
On another Tricity contract, Martyna Sochaczewska, Senior Leasing Manager from Panattoni commented, "We have had operations in the Tricity for twelve years now and we have developed 345,500 sqm here during that time. At the beginning this region was just knocking at the door, and now it is one of the most rapidly growing warehouse markets in Poland. Last year's demand for space in the region amounted to over 200,000 sqm, placing it together with the Lubusz Voivodeship just behind the 'big five' markets in Poland. We are glad that the area so important to the Polish economy is constantly growing and that we can take an active part in its development."
By leasing space at Panattoni Park Gdańsk Airport, Raben Group has gained another location in an attractive region with great business potential. The international Gdańsk Lech Wałęsa Airport is just 8 km from the complex and 19 km away is the Port of Gdańsk, which in January this year reached 4.6 million tonnes of cargo throughput, which is 8,8 percent more than in the same period a year earlier – thus jumping into the top three ports on the Baltic Sea.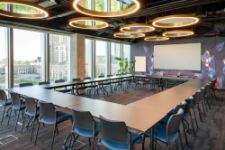 Office in Warsaw Warsaw Equator Ochota, Equator II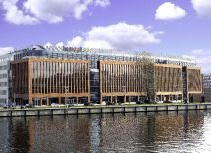 Office in Szczecin Lastadia Office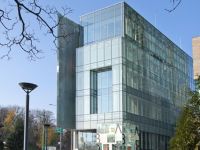 Office in Poznan Andersia Business Centre
Warsaw
tel.+48 723 400 800
Warsaw Equator Ochota
Equator II
00-807 Warszawa
Aleje Jerozolimskie 96
Szczecin
tel. +48 91 488 77 88
Lastadia Office
70-653 Szczecin

ul. Zbożowa 4A
Poznan
tel. +48 691 021 288
Andersia Business Centre
61-894 Poznań
Plac Andersa 7