December 2022-SB Software Sp. z o. o. rents 700m2 in Black Pearl-Litwiniuk Property advises Tenants.
SB Software Sp. z o. o. stays in "Black Pearl" and has leased approx. 700 m2 of class A office space in the Black Pearl building at al. Niepodległości 26 in Szczecin. Consulting company Litwiniuk Property Sp. z o. o. advised the Tenant in the process of selecting office space in Szczecin.
"We have decided to extend the contract in the Black Pearl office building due to its excellent location in the very center of the city. This is a great advantage for both our employees and customers," said Michał Głowacki, Operations Director of SB Software
"Idea-Inwest puts the welfare of Tenants as the main goal, therefore, negotiations regarding the extension of the lease agreement were conducted in a short time to ensure stability and comfort of work for our clients," said Adam Poniewski, Representative of Idea-Inwest Sp. z o. o.
"During the process of choosing a new location, the company's headquarters in Szczecin, our client, i.e. SB Software Sp. z o.o., we were responsible for negotiating new lease terms at the client's existing premises, i.e. in the investment called "Black Pearl" to which we also introduced the client a few years ago. We also conducted a full analysis of the class A office space market in Szczecin, presenting the most attractive locations of space for rent in accordance with the client's guidelines. The client finally chose the current headquarters, i.e. the "Black Pearl" investment, as its headquarters for the coming years, after negotiating the lease terms by Litwiniuk Property, said Patryk Litwiniuk - General Director of Litwiniuk Property Sp. z o. o.
selected press articles::
press article in Property News.pl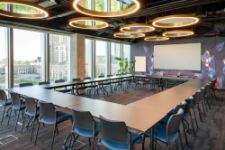 Office in Warsaw Warsaw Equator Ochota, Equator II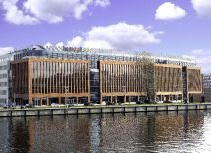 Office in Szczecin Lastadia Office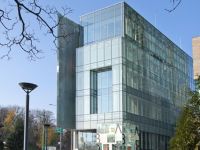 Office in Poznan Andersia Business Centre
Warsaw
tel.+48 723 400 800
Warsaw Equator Ochota
Equator II
00-807 Warszawa
Aleje Jerozolimskie 96
Szczecin
tel. +48 91 488 77 88
Lastadia Office
70-653 Szczecin

ul. Zbożowa 4A
Poznan
tel. +48 691 021 288
Andersia Business Centre
61-894 Poznań
Plac Andersa 7