February 2021 - Litwiniuk Property advises on the lease of office space in the "Aloha" office building.
The consulting company Litwiniuk Property Sp. z o.o. advised the Tenant in the process of selecting the office space.
Creatuity Sp. z o.o. leased office space in a new office building in Szczecin, "Aloha", offering 6,000 m2 of modern office space.
"In the Aloha office building, regardless of the business profile, we provide tailor-made spaces. The client's vision of transfers to the project, an example of which is Creatuity Sp. z o.o. We end the quick negotiation process with mutual success. To enable business scaling, we have additionally prepared over 1300 sq m of serviced, furnished offices "on the spot" enabling flexible office rental. "- said Oskar Gębicki Business Development Manager".
"During the process of selecting a new location, our client's headquarters in Szczecin, we made a full analysis of the A-class office space market in Szczecin, presenting the most attractive locations for space for rent in accordance with the client's guidelines and expectations.
Our analyzes show that the average rental rates for the area Class A offices in Szczecin remain at the same level and currently amount to approx. EUR 11.0 - 13.0 / m2. On the other hand, the vacancy rate for A-class office spaces increased by an average of approx. 3% throughout Poland, and the average vacancy rate amounted to approx. 10.5% in Poland. We anticipate that the negative trend may continue until the COVID 19 vaccination program is finally completed and the economic situation stabilizes.
Despite the economic slowdown, many office projects have been launched in the past year. In 2020, approx. 650 thousand. m2, of which approx. 300 thousand. m2 in Warsaw, incl. Mennica Legacy Tower (47,900 m2), developed by Golub GetHouse, The Warsaw Hub B and C (90,000 m2 in total), Varso II (40,000 m2), Chmielna 89 (25,000 m2).
Due to the current situation related to COVID 19, the interest in renegotiating current lease agreements has increased, the supply of sublet offers has increased even in top locations, both in the capital and in provincial cities.
The largest lease transactions in Warsaw in 2020 included, among others PZU pre-let agreement in Generation Park Y - investor: SKANSKA (46 500 m2), DSV agreement in Mokotów (20,000 m2), renegotiation of the contract and further lease of space by Poczta Polska in Domaniewska Office Hub (19 800 m2). The largest transactions in other voivodship cities were the renegotiation of the Nokia Siemens Network agreement with approx. 30 thousand. m2 in West Gate and West Link office buildings in Wrocław, renegotiation of ABB in the Axis project in Kraków 20,000 m2, pre-let agreement by Fujitsu Technology Solutions approx. 16,500 m2 in the "Fuzja" complex under construction in Łódź, "said Patryk Litwiniuk - General Director of Litwiniuk Property Sp. z o.o.
Press releases soon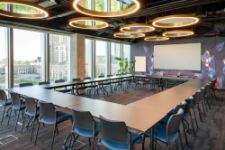 Office in Warsaw Warsaw Equator Ochota, Equator II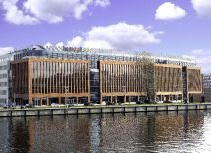 Office in Szczecin Lastadia Office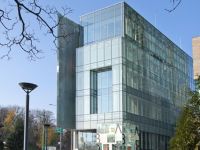 Office in Poznan Andersia Business Centre
Warsaw
tel.+48 723 400 800
Warsaw Equator Ochota
Equator II
00-807 Warszawa
Aleje Jerozolimskie 96
Szczecin
tel. +48 91 488 77 88
Lastadia Office
70-653 Szczecin

ul. Zbożowa 4A
Poznan
tel. +48 691 021 288
Andersia Business Centre
61-894 Poznań
Plac Andersa 7