February 2022-Litwiniuk Property became the Leading Agent of the "Giant Office" office building in Poznań.
The consulting company Litwiniuk Property Sp. z o.o. became the Leading Agent responsible for the rental / commercialization of office and retail space in the investment entitled Giant Office. The investor and owner of the facility is GIANT INVEST Sp. z o.o.
Office building "Giant Office" at ul. Głogowska 151 in Poznań is an A + class investment
with a total usable area of ​​18,035 m2, it received the international BREEAM very good certificate.
The office complex offers: 18,035m2 - usable space, 15,310m2 - office space,
1,815m2 - retail space, 440m2 - restaurant area, 470m2 - area warehouse, 7-above-ground storeys, 2 - levels of an underground garage, 277 - parking spaces,
10 - electric vehicle charging stations, 92 - bicycle stands.
"We have created a timeless facility with a very high standard of finish with a façade made of hand-formed brick, with excellent insulation parameters, with an intimate, internal courtyard, equipped with all service and facility management systems. utility balconies "- said Piotr Chabzda, marketing specialist GIANT INVEST Sp. z o.o.
"The" Giant Office "class A + office building offers one of the highest standards of office space on the local market in Poznań, as evidenced by, among others, the BREEAM certificate at the very good level. The investment offers, among others, glass terraces available for tenants, an interactive panel at the main reception which allows the guests of the office building to have a video connection with the selected tenant, 9 high-speed elevators, electric vehicle charging stations, three-chamber windows in the external façade, which provide excellent insulation.
Currently, many Tenants, after visiting the office building, choose "Giant Office" as the new headquarters of their company.
Our analyzes show that the demand for office space in Poznań has been stable since last 2021. Renegotiations and new contracts are on a similar level as. Poznań belongs to a very economically stable region, and tenants continue to develop dynamically. The vacancy rate for office space remains constant at the level of approx. 12% "- said Patryk Litwiniuk - General Director of Litwiniuk Property Sp.z o.o.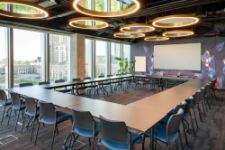 Office in Warsaw Warsaw Equator Ochota, Equator II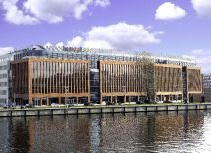 Office in Szczecin Lastadia Office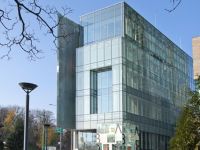 Office in Poznan Andersia Business Centre
Warsaw
tel.+48 723 400 800
Warsaw Equator Ochota
Equator II
00-807 Warszawa
Aleje Jerozolimskie 96
Szczecin
tel. +48 91 488 77 88
Lastadia Office
70-653 Szczecin

ul. Zbożowa 4A
Poznan
tel. +48 691 021 288
Andersia Business Centre
61-894 Poznań
Plac Andersa 7