February 2023-The Scanmed Group-Tenant of the "Nobel Tower" in Poznań-Litwiniuk Property advised the Tenant.
At the beginning of April, the Scanmed Group opened a new Medical Center in Poznań. The company was advised by Litwiniuk Property Sp. z o. o. Finally, space in the A-class "Nobel Tower" office building in Poznań was selected for the new facility.
The Scanmed Medical Center at 77a Dąbrowskiego Street in Poznań provides access to free medical care of a GP and nurse, coordinated care at POZ, which deals with prevention, diagnosis, treatment and patient education on selected diseases in the field of cardiology, diabetology, endocrinology and pulmonology. "The wide range of specialist medical care of the newly established Poznań Medical Center", as emphasized by Marzena Binek, Director of Scanmed S.A. Medical Centres, "includes endocrinology, gynecology and obstetrics, ophthalmology, paediatrics, cardiology and ultrasound diagnostics. The facility can perform examinations and vaccinations in the vaccination calendar, as well as obtain medical advice, teleconsultations, e-prescriptions, e-leaves and referrals for specialist, hospital and spa treatment.The opening of a new facility in Poznań is another important event for the Company this year. We focus on continuous development and the quality of services provided. We invite you to take advantage of professional medical care" - said Andrzej Podlipski, President of the Management Board of the Scanmed Group.
"During the process of selecting a new location for the Scanmed Medical Center, we made a full analysis of the A class space market in Poznań, presenting the most attractive locations of real estate for rent in accordance with the client's guidelines - said Patryk Litwiniuk, General Director of Litwiniuk Property Sp. z o.o. The client finally chose as its new headquarters medical center in Poznań, the Nobel Tower office building at 77a J. H. Dąbrowskiego Street.
Our analyzes show that the demand for service and office space in Poznań has remained stable since 2022. Renegotiations and new contracts are at a similar level. Poznań belongs to a very economically stable region, and Tenants continue to develop dynamically. The vacancy rate of office space is constantly at the level of approx. 12%" - added Patryk Litwiniuk.
The Scanmed Group is a leader among private medical operators in terms of the range of services provided. Scanmed has been providing patients with medical care throughout Poland for years and is constantly expanding the range of services offered. The Group's activities include basic health care, outpatient specialist care and hospital treatment in nearly 40 locations throughout Poland. We provide our patients with access to a wide range of treatment methods and medical equipment, as well as the care of qualified specialists.
Piotr Okulicz Kozaryn - President of the Management Board of CZT - Nobel Tower said: "We are pleased that SCANMED S.A. chose Nobel Tower for its new Medical Center and joined the growing group of medical facilities in our facility.
We are also convinced that the choice of location in the dynamically developing Jeżyce district of Poznań will bring measurable results to Scanmed.
Nobel Tower has been supporting companies in the medical industry for years, providing space dedicated to these specialized business entities and offering opportunities for cooperation between existing facilities.
It is worth emphasizing here that from the very beginning of our activity, Nobel Tower has focused on close cooperation between our Tenants. Without leaving the facility, they undertake business cooperation with the best specialists from many industries: IT, accounting, broadly understood marketing, ecological, recruitment, engineering and implementation industry and many others.
Our primary goal is to guarantee maximum work comfort by offering a number of services in the facility that do not distract employees from their activities. Here you can mention a safe parking lot in the city center, and for lovers of two wheels - a bicycle room with showers, a wide gastronomic offer in our restaurant, a Conference Center organizing interesting events, the possibility of meeting and relaxing in the green chill zone in our park - the only private park in the center of Poznań .
An undeniable advantage is also the possibility of performing a number of tests in our medical facilities in the facility. The Nobel Tower Medical Center has become a prestigious and recognizable place on the map of Poznań.
selected press articles:
press article in Property News.pl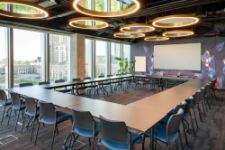 Office in Warsaw Warsaw Equator Ochota, Equator II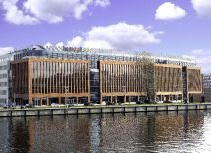 Office in Szczecin Lastadia Office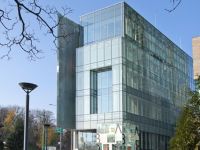 Office in Poznan Andersia Business Centre
Warsaw
tel.+48 723 400 800
Warsaw Equator Ochota
Equator II
00-807 Warszawa
Aleje Jerozolimskie 96
Szczecin
tel. +48 91 488 77 88
Lastadia Office
70-653 Szczecin

ul. Zbożowa 4A
Poznan
tel. +48 691 021 288
Andersia Business Centre
61-894 Poznań
Plac Andersa 7