Fitness 24 Seven rented 1.100 sqm. in the office building "JPBC Business Center" in Lublin - January 2016
In the process of selection of the area, to new tenant advice Litwiniuk Property Sp. z o.o.
Chain of Fitness 24 Seven Sp. z o.o. is a new Tenant on the surface 1.100m2 in the office building "JPBC Business Center" in Lublin.
The new tenant Fitness24Seven is a most quickly growing net of all-night clubs fitness in Scandinavia. The brand came into existence in 2002 in Sweden and at present has over 170 fitness gym in four countries (Sweden, Norway, Finland and Poland). The network is putting the strong emphasis on into the convenience of women, therefore in many clubs women have an allocated space at their disposal for exercises. To it the lack of the terminal contract and the availability of the fitness room round the clock are singling Fitness24Seven out relating to the competition.
"After thorough analysis of the local market, we made up our mind for opening the club in JPBC Center Business. A fitness room is missing in the most immediate surroundings and significant demand for classes, especially amongst women, are creating the fitness great business potential. The perfect location of the office object will be good motivation in order irrespective of the weather or the limited time to use the Fitness24Seven offer " - said Oliver Bordowski, Business Development Fitness24Seven.
"Our Client it is Fitness24Seven chose the location of their fitness club, in the prestigious and first-class office building in Lublin. We are convinced, that next club fitness of our Client in Poland, will meet with the huge interest" - said a General Director of the Litwiniuk Property consultancy firm - Patryk Litwiniuk.
JPBC Business Center is a modern office building put in the immediate vicinity of the centre of Lublin, at one of the most important traffic routes of the city, of street of John Paul II. it is a seven-storey object, about the area 6,500 sq m and an underground car park about the area 1,400 sqm. The JPBC building is combining the Center Business modern architecture, select materials and the care of the natural environment.
Selected press articles:
press article in PropertyNews.pl
press article in Eurobuild Central & Eastern Europe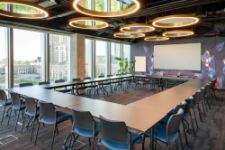 Office in Warsaw Warsaw Equator Ochota, Equator II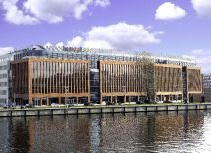 Office in Szczecin Oxygen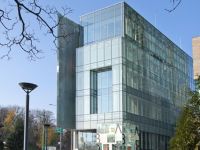 Office in Poznan Andersia Business Centre
Warsaw
tel. +48 22 275 57 85
fax +48 22 275 56 00
Warsaw Equator Ochota
Equator II
00-807 Warszawa
Aleje Jerozolimskie 96
Szczecin
tel. +48 91 488 77 88
tel. +48 91 488 76 74
Oxygen
71-612 Szczecin

ul. Malczewskiego 26
Poznan
tel. +48 723 400 800
Andersia Business Centre
61-894 Poznań
Plac Andersa 7