Januar 2021-Litwiniuk Property Consulting Company tritt den US-Immobilienmaklern bei.
Das Beratungsunternehmen Litwiniuk Property hat sich der National Association of Realtors angeschlossen. NAR ist die größte Organisation von Immobilienfachleuten der Welt, die 1908 gegründet wurde.
NAR - ist die Stimme von Fachleuten auf dem Immobilienmarkt und eine Organisation mit über 1,1 Millionen Mitarbeitern. Mitglieder
Nach Angaben des NAR finden täglich internationale Transaktionen statt:
66 Milliarden US-Dollar - das ist der Wert von Immobilien, die Ausländer in den USA erworben haben
72 Mrd. USD - dies ist der Wert von Transaktionen zwischen den USA, Europa und dem Nahen Osten

Der NAR besteht aus Maklern, Verkäufern, Immobilienverwaltern, Gutachtern, Beratern und anderen in der Immobilienbranche tätigen Immobilienmaklern. Die Mitglieder sind einem oder mehreren von ungefähr 1.200 lokalen REALTORS®-Verbänden / -Vorständen und 54 staatlichen und territorialen Verbänden angeschlossen.
Der Begriff REALTOR® ist eine eingetragene Mitgliedschaftsmarke, die einen Immobilienfachmann kennzeichnet, der Mitglied der National Association of REALTORS® ist und deren strengen Ethikkodex befolgt.

Das Beratungsunternehmen Litwiniuk Property führt Leasing / Vermarktung, Verwaltung (Immobilien- und Facility-Management-Dienstleistungen) und Verkauf von Bürogebäuden der Klasse A, Logistikparks und Einkaufszentren in ganz Polen und im Ausland durch.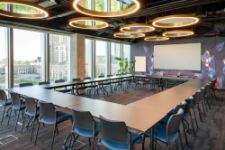 Büro in Warschau Warsaw Equator Ochota, Equator II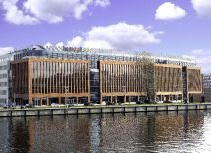 Büro in Stettin Oxygen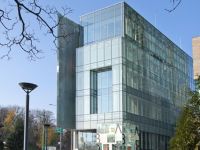 Büro in Poznan Andersia Business Centre
Warschau
tel. +48 22 275 57 85
fax +48 22 275 56 00
Warsaw Equator Ochota
Equator II
00-807 Warszawa
Aleje Jerozolimskie 96
Stettin
tel. +48 91 488 77 88
tel. +48 91 488 76 74
Oxygen
71-612 Szczecin

ul. Malczewskiego 26
Poznan
tel. +48 723 400 800
Andersia Business Centre
61-894 Poznań
Plac Andersa 7