January 2018 - Leasing MIKRO is a new Tenant in office complex "Baltic Business Park" offering 10.000m2.
In the process of selecting office space in Szczecin, the Tenant was consulting Litwiniuk Property Ltd, a real estate advisor company.
Leasing MIKRO Ltd. has signed a rental agreement for office spaces in the investment named "Baltic Business Park" in Szczecin, which is a modern office complex offering over 10.000 m2 of usable space.
Company Leasing MIKRO Ltd. specializes in delivering leasing services and short time loans to entrepreneurs. The partners chose Szczecin as their place of residence, however their range of activity covers whole Poland. The company was created in 2016, with the mission of creating financial products fitting the inquiries and expectations of entrepreneurs, thanks to which they will be able to finance the development of their company.
"In the process of finding a new location in Szczecin for company base of our Client, that is the company Leasing MIKRO Ltd., we made a full scale market analysis of A-class office space in Szczecin, presenting most attractive locations of spaces for rent fit with Clients inquiries and expectations. Ultimately, the Client made his decision by choosing office complex named "Baltic Business Park" in Szczecin.
Our analysis shows, that in 2017 number of vacant A-class office spaces in Szczecin, in comparison to 2016's, is still systematically decreasing. Average renting prices for A-class office spaces in Szczecin remain constant and similar to those in 2016, and are currently around 12,0-13,0 Euro/m2.
Traditionally one of the biggest office spaces on local market are rented by companies from modern business process outsourcing (BPO) sector. There are over a dozen companies from BPO sector in Szczecin, amongst others: Arvato – Bartelsmann (in transaction of which real estate advisor company Litwiniuk Property was taking a part in), Unicredit Business Partner (one of the Tenants of office complex "Baltic Business Park"), Metro Services, Home.pl or Genpact" - said Patrick Litwiniuk – CEO of the company Litwiniuk Property Ltd.
"Our company, BBPARK Ltd. with its base in Szczecin, runs in widely understood development activities from 2002. Thanks to appropriately shaping of our real estate portfolio and carries out investment projects, we create positive value and our investment decisions are based on detailed analysis and many years of experience with a team of specialists we cooperate with.
Activity, that we run, can be divided into three main areas:
1. Complex implementation of commercial projects. We begin at acquiring appropriate site, building the object and finish after it is fully rented or sold. We implement both our own projects and contracted projects. In projects planned by us, we focus on modern architectural form and we care about high quality of details based on modern technological solutions.
2. Leasing of office and commercial spaces. In our portfolio we possess real estates, that in addition to its market value, they provide us income from rent. We currently possess over 20.000 m2 of office spaces for lease and we are preparing investments, thanks to which new commercial and office spaces for lease will be build in attractive locations.
3. Acquiring and selling plots for investment activities. External Investors, with whom we cooperated the closest until now, operate in grocery and fueling areas. On plots bought by us, grocery stores (Tesco Poland, JMD, Netto, Plus – currently JMD, Leader Price – currently Tesco) and fuel stations (BP, Shell, Lotos, ORLEN) were built.
"Baltic Business Park" is a modern A-class office building complex, that ensures highest standard. Building uses latest technological solutions, management systems, structural innovations, access to many conveniences for entrepreneurs making this object a perfect place for running your business. The location at which the complex is located is not without significance. Since the complex is located in the center of Szczecin, it allows getting to main roads headed to Bydgoszcz, Poznań, Wrocław, Warszawa, Berlin or international airport in Goleniów in short notice. There are no traffic jams or problems with finding free parking spots in our investment." - said Witold Maurycy Jakubiec – Chairman of the Board of BBPARK Ltd.
Selected press articles:
press article in Property News.pl
press article in Eastern Europe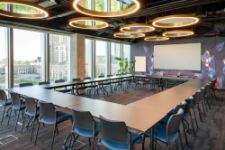 Office in Warsaw Warsaw Equator Ochota, Equator II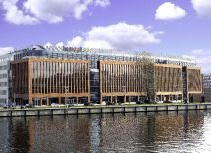 Office in Szczecin Oxygen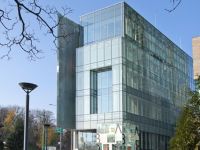 Office in Poznan Andersia Business Centre
Warsaw
tel. +48 22 275 57 85
fax +48 22 275 56 00
Warsaw Equator Ochota
Equator II
00-807 Warszawa
Aleje Jerozolimskie 96
Szczecin
tel. +48 91 488 77 88
tel. +48 91 488 76 74
Oxygen
71-612 Szczecin

ul. Malczewskiego 26
Poznan
tel. +48 723 400 800
Andersia Business Centre
61-894 Poznań
Plac Andersa 7