January 2019 - a way to succeed in business. Interview by Northern Chamber of Commerce.
Many years of functioning on the Polish market with successes and plans for further European expansion, and to strengthen the company's high position in the market of consulting companies. Litwiniuk Property has a great time and a lot of plans for 2019. Michał Kaczmarek talked to Waldemar Litwiniuk and Patryk Litwiniuk.
Litwiniuk Property has recently received a prestigious distinction from an economic magazine that is a determinant of market trends in the economic world - of course, we are talking about the Polish version of the Forbes magazine. What is this distinction and for what type of business of your company?
Patryk Litwiniuk, General Director of Litwiniuk Property: We received a distinction for companies with revenues of up to 100 million PLN. Forbes ranking for the first time distinguished family businesses, at least two people on the board of such a company should be family-related. It was a nationwide competition, a great distinction for our company.
Waldemar Litwiniuk, President of Litwiniuk Property: It is a pleasant surprise, because we are a company based on the family and we have been on the market for almost 30 years. We are glad that we have been noticed, it is a great honor. Forbes is a title associated with economics, business, and achieving excellent results in business. We hope it is a good stimulus for the future.
I remember from our previous conversations that the company Litwiniuk Property has always emphasized its multi-generational character and family values ​​that guide you.
WL: The path of succession was marked a few years ago, as the general director introduces our company to new tracks, ideas are also about marketing and using new communication tools, such as the CRM program, which gives the opportunity to work at the same time up to 500 employees . We appreciate the difference in looking at modern management techniques. I hope that the potential of both generations will be appropriately used in this company and that the exchange of experience will result in positive things for Litwiniuk Property.
PL: In five years we have become a consulting company, we compete with the largest global companies operating in Poland and in Europe. We provide services in the field of commercialization, lease and management of logistics parks, office buildings and shopping centers. We also sell objects on the commercial market or investment funds.
This will not be a revealing opinion, but actually in each of the segments mentioned by you, a great revolution has recently taken place.
WL: One of our strengths is the flow of internal information, so the source of decision is in place. It's a matter of being a family company, we're sitting down at the table and talking to each other. We can consult the client from the moment of searching the area, to analyzing its needs, until the investment project finishes. At the moment when there is a so-called "Hole in the ground" we focus on commercialization, our experience speaks to customers and they know that we will find tenants who will be able to successfully operate in this facility. I think that we are a company that is able to ensure continuity of contact and implementation of the task from the very beginning to the end, ie from planning the investment, commercialization, to managing the finished object and then selling it.
What projects does Litwiniuk Property implement in Szczecin and the region?
PL: Here again, we would have to divide our business and our clients into several groups. It is so that when we started working together, I introduced the division of investments that we run. Starting from office buildings, the key project in Szczecin was the fully commercialized Piastów Office Center. Now there is a high demand on the office market, supply is trying to keep up with demand. Currently, investors in Szczecin implement, among others Posejdon office building, Hanza Tower, or a fully rented Szczecin Bussines Plaza project - Litwiniuk Property was responsible for exclusive commercialization - and the Stettiner facility is still undergoing new projects, where negotiations are currently under way. This is an object that is located near Felczaka and Janickiego Street. Recently, we have also introduced the Party Deco company to Panattoni Park Szczecin on the area of 10.000m2. We have many tenants eg from Warsaw, very interested in locating their business in Szczecin. If we are talking about logistics parks, we also have more investors who will decide to Szczecin, warehouse facilities are being expanded. We do not lack a shopping center, but who knows if sometimes more projects will be implemented this year.
What is the business of Litwiniuk Property in other cities in Poland?
PL: We handle the most orders in Warsaw, from there we usually manage to attract more clients to Szczecin and our competition is also the strongest there. As for other cities, we serve office buildings, logistics centers and shopping malls in every provincial city. Our activity in the capital is developing by running one of the shopping malls or an office building located just a few minutes away from the center of Warsaw. We are also the leading agent of the logistics park, Class A halls not far from Rzeszów. These are nationwide and international companies. We are starting to successfully represent developers and tenants in other European Union markets. We plan to be a global brand that does not forget about its Szczecin roots. Competition forced us that we had to become a brand that goes beyond Poland, we want to grow so we're present in places like London, Paris, Berlin - there are investors who ask us about buying or selling investments. It promises to be many years in challenges.
WL: Global thinking is thinking about development through cooperation with large entities. I am glad that Szczecin and the West Pomeranian Voivodeship have a strategy of development and increasing the use of the potential of their location. New objects, office buildings and logistics centers are being created. We see the development of companies with whom we cooperate, I think that a great future is ahead of our region.
Thank you for the conversation.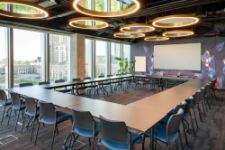 Office in Warsaw Warsaw Equator Ochota, Equator II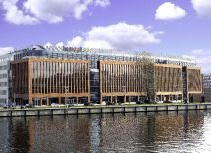 Office in Szczecin Oxygen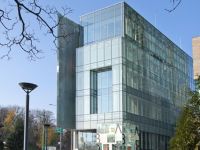 Office in Poznan Andersia Business Centre
Warsaw
tel. +48 22 275 57 85
fax +48 22 275 56 00
Warsaw Equator Ochota
Equator II
00-807 Warszawa
Aleje Jerozolimskie 96
Szczecin
tel. +48 91 488 77 88
tel. +48 91 488 76 74
Oxygen
71-612 Szczecin

ul. Malczewskiego 26
Poznan
tel. +48 723 400 800
Andersia Business Centre
61-894 Poznań
Plac Andersa 7