January 2020-Wroclaw-office building "Aurea Business House"-Litwiniuk Property the Leading Agent.
The commercialization of the A class office building in Wrocław continues "Aurea Business House" with a leasable area of ​​6,400 m2. The investor and owner of the facility is the Futuro SPV subsidiary of Ultranet Limited Liability Company.
Leading agent responsible for the lease / commercialization of the office building in Wrocław "Aurea Business House" became a consulting company Litwiniuk Property Limited Liability Company said Maciej Czerkawski representing Futuro and Ultranet companies.
Aurea Business House is a modern, 12-storey office building comfortably located just outside the southern border of Wrocław in the green part of Bielany Wrocławskie. It has been designed to create favorable conditions for work and business development. The elegant, timeless facade and space arrangement gives the whole a representative character..
Aurea offers 6400 m2 of rentable space - 550 m2 on a typical floor. Modern office spaces can be freely arranged on one or several adjacent floors, depending on the individual needs of tenants. The adaptability of the building has been improved by the use of suspended ceilings left to the tenants' decision or the expansion of the cubature by exposed ceilings enabling obtaining 3.2 heights of office space. As standard, a social room with a kitchenette is provided on each floor.
Thanks to the large glazing, the interiors of the offices are well lit with natural light. The comfort of work is also increased by individually controlled air conditioning with energy-saving heat recovery function. User security is ensured by the facility monitoring and access control system. To additionally increase the comfort of use, a representative lobby was designed in the building. There are 95 parking spaces for motorists, including 5 intended for disabled people. The office building has a place on the ground floor for a gastronomic and service premises, an entrance area with reception and a server room with the possibility of renting the wardrobe or its part by the tenants present in the office building. An arrangement for small business with finished offices of 45 sq m - 100 sq m is prepared on the third floor, Advantages of the Aurea Business House office building:
• The vicinity of the A4 motorway and quick access to the airport
• Newly built office building in A-class technical standard
• It is possible to place an advertisement on the roof of an office building (45 m) with excellent exposure from the A4 motorway and the main entrance to Wrocław from the Bielany junction
• Very good lighting of the office space with daylight conducive to employee well-being and work efficiency
• Tilting 3-pane windows in most rooms
• Possibility to rent parking spaces (above standard) in the vicinity of the office building
• High quality fiber optic internet connections
• Friendly and efficient administration of the office building
"We are convinced that the investment, due to the high standard of the office building and extremely attractive lease terms, will be fully commercialized by the end of 2020." At present, in Wrocław in 2019, the supply of A-class office space exceeded the record level of 1 million sq m and thus Wrocław is the third largest office market after Warsaw and Krakow. Our analysis shows that the vacancy rate will remain low. The average rental rates for modern A-class office space in Wrocław remain stable and currently amount to approx. EUR 12.00 - 15.00 / m2. The largest lease transactions on the office market in Wrocław in the last 12 months were, among others: extension of the lease agreement by Nokia Solutions and Network for over 14 thousand. sq m in the West Gate office building - which belongs to Globalworth Poland - OVH has leased 2.4 thousand sq m in the Aquarius Business House building (belonging to the Azora Europa fund) Santander Consumer Bank S.A. concluded a lease agreement for 10,000 sq m in Business Garden I (Vastint Poland). The largest office buildings in Wrocław include, among others Sagittarius Business House area 25 thousand sq m (built Echo Investment sold to the German company Warburg-HIH Invest), Retro Office House with an area of 18 thousand sq m (LC Corp.), the Santander Bank Polska office building (formerly BZ WBK, 17,000 sq m), West Link with an area of 13.9 thousand sq m (Echo Investment was built and owned by Globalworth Poland, Cu Office A, area 12.9 thousand sq m (Buma Group). "- said Patryk Litwiniuk - General Director of consulting company Litwiniuk Property Limited Liability Company
Chosen press releases:
press article in Property News.pl
press article in Eurobuild Central & Eastern Europe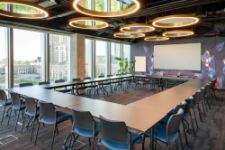 Office in Warsaw Warsaw Equator Ochota, Equator II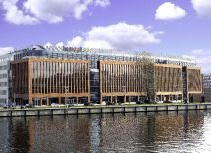 Office in Szczecin Oxygen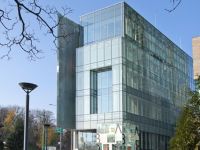 Office in Poznan Andersia Business Centre
Warsaw
tel. +48 22 275 57 85
fax +48 22 275 56 00
Warsaw Equator Ochota
Equator II
00-807 Warszawa
Aleje Jerozolimskie 96
Szczecin
tel. +48 91 488 77 88
tel. +48 91 488 76 74
Oxygen
71-612 Szczecin

ul. Malczewskiego 26
Poznan
tel. +48 723 400 800
Andersia Business Centre
61-894 Poznań
Plac Andersa 7