January 2023-KWS Polska rents 500 m2 in Giant Office in Poznań-Litwiniuk Property advised on the transaction.
KWS Polska Sp. z o. o. leased an office space of approx. 500 m2 in a new office building in Poznań called "Giant Office". Consulting company Litwiniuk Property Sp. z o. o. introduced a new Tenant to the office building and is the Lead Agent of the "Giant Office" investment.
"We are very happy that KWS Polska Sp. z o. o. trusted us and will join the growing group of tenants of the Giant Office building. The expanding group of tenants confirms the fact that the Giant Office building is a place that is conducive to business. We are convinced that with the change of location, the company will be able to operate even more dynamically, spread its wings in various business fields. – said Piotr Chabzda marketing specialist of GIANT INVEST Sp. z o. o.
"The "Giant Office" class A+ office building offers one of the highest standards of office space on the local market in Poznań, as evidenced by, among others, BREEAM certificate at the very good level. The investment offers glass terraces available to Tenants, an interactive panel at the main reception desk, which allows guests of the office building to video call with a selected Tenant, 9 high-speed elevators, charging stations for electric vehicles, three-chamber windows in the external façade that ensure excellent insulation. Currently, many tenants, after visiting the office building, choose the "Giant Office" as the new headquarters of their company" - said Patryk Litwiniuk - General Director of Litwiniuk Property Sp. z o. o.
selected press articles:
press article in Property News.pl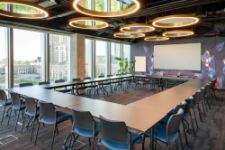 Office in Warsaw Warsaw Equator Ochota, Equator II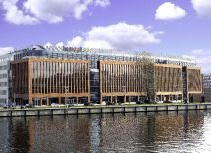 Office in Szczecin Lastadia Office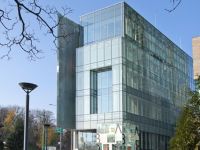 Office in Poznan Andersia Business Centre
Warsaw
tel.+48 723 400 800
Warsaw Equator Ochota
Equator II
00-807 Warszawa
Aleje Jerozolimskie 96
Szczecin
tel. +48 91 488 77 88
Lastadia Office
70-653 Szczecin

ul. Zbożowa 4A
Poznan
tel. +48 691 021 288
Andersia Business Centre
61-894 Poznań
Plac Andersa 7