July 2019-The International Company has rented 900 sqm in the "Brama Portowa I" office building
In the process of choosing the office space, the Tenant was advised by the consulting company Litwiniuk Property Sp. z o.o.
The International Company - business services center has leased approx. 900 sq m of Class A office space in the "Brama Portowa I" at Wyszyńskiego 1 in Szczecin.
Brama Portowa is a complex of two independent office buildings, offering 13,000 square meters of modern office and commercial space in the city center. The complex, designed by the architectural studio T33 Architekci, is the first commercial project in Szczecin to receive the LEED Certificate (Gold and Platinum).
"During the process of choosing a new location for our client's company headquarters in Szczecin, we performed a full analysis of the A-class office space market in Szczecin, presenting the most attractive locations of space for rent in accordance with the guidelines and expectations of the client. Our analyzes show that in 2019 the number of vacancies over class A office buildings in Szczecin, compared to 2018, is still steadily decreasing and currently amounts to only about 5%, in 2018 was about 9%. Average rental rates for the area Class A office buildings in Szczecin remain at a constant and similar level as in 2017 and currently amount to approx. EUR 11.0 - 13.0 / m2.
Recently, the largest transactions on the local office market included such lease transactions as by SB Software Sp. z o.o. , which leased approx. 700m2 in the "Black Pearl" facility (Litwiniuk Property was responsible for the transactions), Macrobond Financial rented 1,700 m2 in the Oxygen office building (Tenant was advised by Litwiniuk Property), the expansion of DGS in Oxygen 1,000 sq m, renegotiation of the lease agreement by Arvato Polska in the Piastów Office Center area 2,000m2 (Litwiniuk Property was the Exclusive Agent responsible for leasing the entire investment of 21,000 m2 in Piastów Office Center), an IT company rented 1,200m2 in the office building "Brama Portowa II" (Tenants were advised by Litwiniuk Property)" - said Patryk Litwiniuk - General Director of Litwiniuk Property Sp. z o.o.
Chosen press releases:
press article in Property News.pl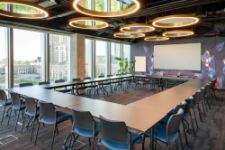 Büro in Warschau Warsaw Equator Ochota, Equator II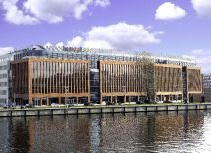 Büro in Stettin Oxygen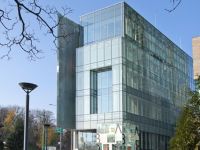 Büro in Poznan Andersia Business Centre
Warschau
tel. +48 22 275 57 85
fax +48 22 275 56 00
Warsaw Equator Ochota
Equator II
00-807 Warszawa
Aleje Jerozolimskie 96
Stettin
tel. +48 91 488 77 88
tel. +48 91 488 76 74
Oxygen
71-612 Szczecin

ul. Malczewskiego 26
Poznan
tel. +48 723 400 800
Andersia Business Centre
61-894 Poznań
Plac Andersa 7