June 2022-Hungary-Budapest-commercialization of office buildings and halls by Litwiniuk Property.
Kolejna wizytacja Przedstawicieli firmy doradczej Litwiniuk Property na Węgrzech, która świadczy usługi z zakresu najmu/komercjalizacji oraz sprzedaży obiektów biurowych klasy A, parków logistycznych, centrów handlowych na terenie Polski i Europy.
Przedstawiciele firmy doradczej Litwiniuk Property podczas wielu spotkań na Węgrzech w Budapeszcie wizytowali m.in. na budowie nowego biurowca "H2Offices" o łącznej pow. biurowej 67.000 m2 inwestora Skanska, na budowie nowego biurowca "Millenium Gardens" o łącznej powierzchni biurowej 37.000 m2 – inwestorem jest Trigranit, biurowca pn. "Agora" oferującego wykończone pow. biurowe o łącznej pow. 34.000 m2 inwestora Hb Reavis oraz wiele parków logistycznych oferujących hale do wynajęcia klasy A.
Zobacz- prezentację inwestycji-Millennium Gardens
"Na budowie nowego biurowca "H2Offices" mieliśmy okazję zapoznać się ze wszystkimi udogodnieniami inwestycji - zadziwiająca jest ścieżka do biegania na dachu biurowca dla użytkowników biur. Wizytowaliśmy również budowę biurowca "Millenium Gardens" oraz wykończone powierzchnie biurowe klasy A+ w kompleksie biurowym "Agora".
Obecnie reprezentujemy wielu Najemców podczas procesu wyboru nowej lokalizacji, siedziby firmy w Budapeszcie dla firm lokalnych z Węgier jak i międzynarodowych korporacji, dokonując pełnej analizy rynku powierzchni biurowych klasy A w Budapeszcie, przedstawiając najatrakcyjniejsze lokalizacje powierzchni do wynajęcia zgodnie z wytycznymi i oczekiwaniami Klientów" - powiedział Patryk Litwiniuk - Dyrektor Generalny firmy doradczej Litwiniuk Property.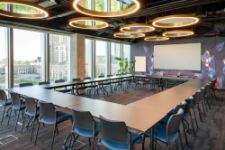 Office in Warsaw Warsaw Equator Ochota, Equator II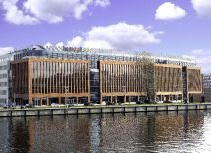 Office in Szczecin Lastadia Office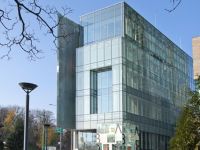 Office in Poznan Andersia Business Centre
Warsaw
tel.+48 723 400 800
Warsaw Equator Ochota
Equator II
00-807 Warszawa
Aleje Jerozolimskie 96
Szczecin
tel. +48 91 488 77 88
Lastadia Office
70-653 Szczecin

ul. Zbożowa 4A
Poznan
tel. +48 691 021 288
Andersia Business Centre
61-894 Poznań
Plac Andersa 7