March 2018–PartyDeco company rented 10.000m2 of class-A warehouse space in "Panattoni Park Szczecin".
In the process of choosing the storage space, the tenant PartyDeco company was advised by the Global Real Estate Advisor Litwiniuk Property Inc.
PartyDeco rented about 10.000m2 of warehouse space along with office space in the logistics park called "Panattoni Park Szczecin" offering class-A storage spaces accounting to 51.586m2 with possibility of further expansion.
"PartyDeco company was founded in 1995 and from that moment we have grown to the point, where there is a 10.000m2 logistics/production center being built for us in Załom with a purpose to reach all of Europe. Our aim here is to provide employment for 120 people. Additionally, it's worth mentioning that we also have 1000m2 offices in Szczecin on the East side of the river." - said PartyDeco CEO - Mikołaj Gabryel..
"This is one of the biggest transactions in this part of Poland. During the process of choosing a new warehouse location for our client PartyDeco, we have conducted a full analysis of the market for class-A warehouses in Szczecin. We have presented the client the most attractive locations available for rent accordingly with the requirements set out by the client. Ultimately, the client has chosen one of the largest and the most recognisable logistic parks on the local market, "Panattoni Park Szczecin" in Szczecin. It belongs to an international group Panattoni Europe – a company which actively invests in the commercial real estate sector.
A supply of modern class-A storage spaces on the local market in Szczecin has a constant growth tendency. New developers that realized a lot of investments offering class-A warehouses in Poland, who until now weren't present on the Szczecin's market, currently plan to build modern warehouse and production spaces in this area. Among the largest realized investments in 2017 in Szczecin, we can point out 161.000m2 of Panattoni Amazon BTS.
We came to a conclusion, that in the year 2017 the demand on the industrial/logistics market has reached a record level, and we can optimistically expect the same in 2018. Over the course of last year the demand for modern storage spaces increased by a record number of 4mln m2. In Poland there are currently additional 1,5mln m2 in development. This record demand last year was greatly affected by transactions with international and recognisable firms such as: Zalando, Amazon, Leroy Merlin, Castorama and company Smyk. Amazon rented 161.000 m2 in Szczecin, in the developed by Panattoni Europe project BTS Amazon, which has now been nominated for the final of MIMPI Awards 2018 in Cannes. This is the first Polish facility, which has been nominated for this competition in the category The Best Industrial and Logistic Investment. Panattoni Europe will also build a distribution and customer service center for Smyk's internet store. The planed area for this project will be 70.000 m2 and will be located in the Panattoni Central European Hub in Łódź. We predict that in 2018 the demand for class-A warehouse spaces will remain on high level, with tendency to grow. This ever growing demand is coming from food, pharmaceutical and logistic industries" – said General Director of Litwiniuk Property – Patryk Litwiniuk.
"Panattoni Park Szczecin is a modern distribution center located in a strategic place – nearby road S3 and close to A6 highway leading Berlin. Furthermore, there is a bus stop and a train station in the area. These points of public transport were a key factor for PartyDeco when choosing their location. It fulfilled the clients criteria of having an easy access to the park via public transport. This is why the presence of PartyDeco in the Panattoni Szczecin Park is especially important for us; it confirmed our strategy to set up in the best possible locations that are close to road junctions, whilst taking care of needs of employees". – said Dorota Jagodzińska, Managing Director, Panattoni Europe.
"Panattoni Park Szczecin is a modern distribution center located at a strategic point – near Szczecin Dąbie junction, only 1km from A6 highway reaching Berlin. The close proximity to road S3, as well as neighbouring Economic Zone and a train station, ensures a perfect logistics and production base for clients.
Chosen press articles:
press article in Eurobuild Central & Eastern Europe
press article in Property News.pl
press article in TheCity.com.pl
press article in Gazeta Wyborcza
press article in w wszczecinie.pl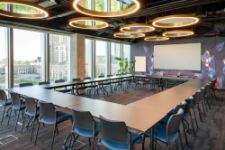 Office in Warsaw Warsaw Equator Ochota, Equator II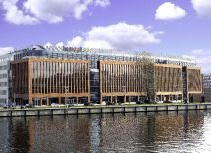 Office in Szczecin Oxygen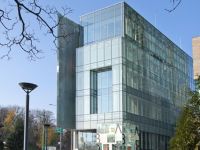 Office in Poznan Andersia Business Centre
Warsaw
tel. +48 22 275 57 85
fax +48 22 275 56 00
Warsaw Equator Ochota
Equator II
00-807 Warszawa
Aleje Jerozolimskie 96
Szczecin
tel. +48 91 488 77 88
tel. +48 91 488 76 74
Oxygen
71-612 Szczecin

ul. Malczewskiego 26
Poznan
tel. +48 723 400 800
Andersia Business Centre
61-894 Poznań
Plac Andersa 7