March 2019 - Zegrzynska Gallery-Warsaw-the last vacant space for rent.
The leading agent responsible for leasing / commercialization of Galeria Zegrzyńska is the consulting company Litwiniuk Property Sp. z o.o. The last vacant spaces remain to be rented in the Shopping Center named "Zegrzyńska Gallery" located about 25 minutes from the center of Warsaw. The investor and owner of the facility is WRI INVESTMENT Sp. z o.o. S. K. The company has already completed many commercial projects, including the famous A class office building in Warsaw "Słomińskiego Art Office".
The current tenants are a nationwide fitness network of "Zdrofit" clubs, which covers over 1,200 m2, "Papiernik by Empik" shop, "JBB" meat delicatessen, "LEG MEDICUS" medical clinic offering ultrasound examinations, specialist advice, treatments in the field of cosmetology, aesthetic medicine and platelet-rich plasma.
Warsaw and its surroundings remain the largest market of retail and office space in Poland - in the last year, the supply of a modern area of A class office in the capital city amounted to over 5 million sq.m. The supply for service space is also growing.
To meet the needs of customers, WRI INVESTMENT created Galeria Zegrzyńska, which offers not only service premises, but also gives the opportunity to create customized office space. This is a proposal of a perfect location in the quiet of a housing estate at the same time as the immediate vicinity of a national road.
"Galeria Zegrzyńska has free space for rent on the ground floor and we are in talks with potential tenants from such industries as: health and beauty services, financial services, food, catering and cafes .. The investment offers class A space, which is currently the highest, available surface standard on the Shopping Mall market.
The largest office projects currently being under construction in Warsaw include: "Spark" office complex with a total area of 38 thousand m2 (Investor: Skanska), "Chmielna 89" (Investor: Cavatina) "Mennica Legacy Tower" (65,000 m2, Investor: Golub GetHouse and Mennica Polska SA) "," Varso "(144.5 thousand m2, Investor : HB Reavis) in which "Varso Tower" will measure 310 meters with an area 70,000 sq m located on 53 floors, "The Warsaw HUB" (75,000 m2, Investor: Ghelamco). "- said Patryk Litwiniuk - General Director of the consulting company Litwiniuk Property Sp. z o.o.
selected press articles:
press article in Property News.pl
press article in Eurobuild Central & Eastern Europe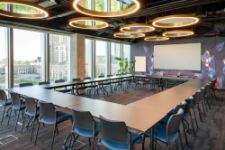 Office in Warsaw Warsaw Equator Ochota, Equator II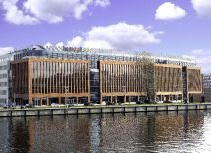 Office in Szczecin Oxygen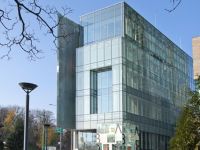 Office in Poznan Andersia Business Centre
Warsaw
tel. +48 22 275 57 85
fax +48 22 275 56 00
Warsaw Equator Ochota
Equator II
00-807 Warszawa
Aleje Jerozolimskie 96
Szczecin
tel. +48 91 488 77 88
tel. +48 91 488 76 74
Oxygen
71-612 Szczecin

ul. Malczewskiego 26
Poznan
tel. +48 723 400 800
Andersia Business Centre
61-894 Poznań
Plac Andersa 7