Wynajem biur
Proces wynajmu powierzchni biurowych jest proaktywnym i zintegrowanym działaniem, celem uzyskania realnego zwrotu zainwestowanego kapitału, a w tym procesie firma Litwiniuk Property działająca jako wyłączny reprezentant wynajmującego będzie odpowiedzialna za:
doradztwo na etapie projektowania.
opracowanie strategii marketingowej inwestycji.
przygotowanie optymalnej strategii wynajmu.
doradztwo na etapie wynajmu.
prezentowanie inwestycji potencjalnym najemcom.
właściwą ocenę celu najmu i wskazanie najemców zgodnie z ich perspektywą realizacji zamierzonych celów.
współpracę z doradcami i agencjami na terenie Polski i rynku globalnym.
współpracę z architektami i firmami odpowiedzialnymi za projekt techniczny inwestycji.
opiniowanie umów najmu.
negocjowanie umów najmu.
aktywne i osobowe uczestniczenie w procesie najmu.
Realizujemy skutecznie strategię komercjalizacji inwestycji poprzez aktywne uczestniczenie w procesie przy wykorzystaniu naszej wiedzy i wieloletniego doświadczenia.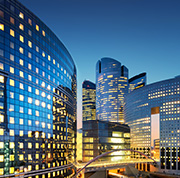 officespace
---
selected transaction of office space leases:
French company Socomec new tenant in the office complex Poleczki Business Park in Warsaw.
more
---
Arvato Poland is a tenant for the area about 2.000 m2 in the Piastów Office Center.
more