November 2019-Hungary-Budapest-Tenant representation by Litwiniuk Property in Budapest.
Litwiniuk Property consulting company providing services in Hungary in the field of lease / commercialization and sales of A-class office buildings, logistics parks, shopping centers currently represents several Tenants while searching for a new location in A-class office buildings in Budapest.
"Representatives of Litwiniuk Property consulting company during many meetings in Hungary in Budapest, agreed cooperation on commercialization with leading international investors of class A office buildings.
We currently represent several Tenants during the process of choosing a new location, company headquarters in Budapest for local companies from Hungary and international corporations, performing a full analysis of the A class office space market in Budapest, presenting the most attractive locations of space for rent in accordance with the guidelines and expectations of clients.
The largest new office complex in Budapest is the investment "Agora". The project will have approx. 130,000 sq m. GLA. The first stage (office and commercial space) will have 68,500 sq m, flexible office space and co-working offices will provide over 8,000 sq m, and the total number of parking spaces will be over 2,000. The developer of the office complex is hb reavis "- said Patryk Litwiniuk - General Director of consulting company Litwiniuk Property.
According to the research forum in Budapest (hereinafter referred to as "BRF"), the total modern office space in Budapest currently amounts to around 3.5 millions sqm..
In Q4 2018, the office vacancy rate stands at 7.3%, representing a 90 basis points increase quarter-on-quarter and a 20 basis points reduction year-on-year. Similarly, to the previous quarter, the lowest vacancy rate was measured in the Non-central Pest (3.4%) submarket. The second lowest vacancy rate was registered in the Váci Corridor submarket (4.3%). The Periphery still suffers from an overwhelming vacancy rate (38%).
Chosen press releases:
press article in property-forum.eu
press article in Property News.pl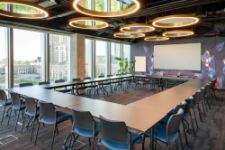 Büro in Warschau Warsaw Equator Ochota, Equator II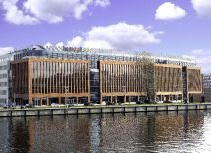 Büro in Stettin Oxygen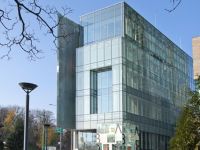 Büro in Poznan Andersia Business Centre
Warschau
tel. +48 22 275 57 85
fax +48 22 275 56 00
Warsaw Equator Ochota
Equator II
00-807 Warszawa
Aleje Jerozolimskie 96
Stettin
tel. +48 91 488 77 88
tel. +48 91 488 76 74
Oxygen
71-612 Szczecin

ul. Malczewskiego 26
Poznan
tel. +48 723 400 800
Andersia Business Centre
61-894 Poznań
Plac Andersa 7