November 2020-Litwiniuk Property-disinfection of offices, gyms, shops, warehouses-ozonation, fogging.
Due to the current epidemiological situation, the Property and Facility Management department of Litwiniuk Property offers specialized services in the field of disinfection of offices, gyms, shops, warehouses by ozonation or ULV fogging.
In the scope of the service:
1. Disinfection with virucide using the classic spray method of washable surfaces, incl. floors, tiled walls, staircases, sanitary and storage rooms.
2. Disinfection of the entire surface of the premises, such as offices, shops, pharmacies, offices, through the production of O3 trioxide, ie by ozonation with a certificate confirming the obtained parameters of ozone concentration.
3. ULV fogging with the use of a certified biocide can also be used in selected fitness, gym, storage facilities.
Currently, the full range of the above-mentioned We provide services in such buildings as Oxygen, Posejdon, Brama Portowa II, Piastów Office Center and Black Pearl.
The consulting company Litwiniuk Property conducts lease / commercialization, management (Property and Facility management services) and the sale of class A office buildings, logistics parks, shopping centers throughout Poland and abroad.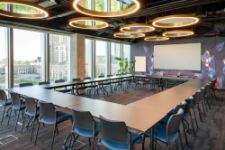 Office in Warsaw Warsaw Equator Ochota, Equator II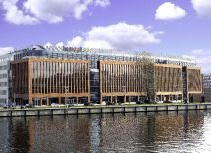 Office in Szczecin Oxygen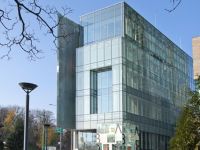 Office in Poznan Andersia Business Centre
Warsaw
tel. +48 22 275 57 85
fax +48 22 275 56 00
Warsaw Equator Ochota
Equator II
00-807 Warszawa
Aleje Jerozolimskie 96
Szczecin
tel. +48 91 488 77 88
tel. +48 91 488 76 74
Oxygen
71-612 Szczecin

ul. Malczewskiego 26
Poznan
tel. +48 723 400 800
Andersia Business Centre
61-894 Poznań
Plac Andersa 7