October 2017-building "Black Pearl"-11.000m2-is commercialized exclusively by Litwiniuk Property.
Advisor company Litwiniuk Property Ltd is exclusively responsible for lease/commercialization of office and service spaces in investment called "Black Pearl" with total space of 11.000 m2 in Szczecin. Investor and Owner of the building is Idea – Inwest Ltd.
Project named "BLACK PEARL" is a 9-storey building with commercial space on ground level, A-class office space on 1st floor and living quarters on the rest of the floors and two storey underground parking with 96 parking spaces.
The Investment is being developed in Szczecin, at al. Niepodległości 26, between Brama Portowa and pl. Żołnierza, on which for many years is in top 10 of most prestigious shopping streets in Poland. Located in the heart of the city, the project combines in unique way touristic, commercial, entertainment, as well as office and residential functions, stating its uniqueness and prestige.
In main service and commercial chain, accessible from al. Niepodległości, attractive commercial–service premises offered in long-term lease formula will be located. From the historical side of Szczytowa street, a service – gastronomic passage will be created, which is a natural pedestrian route connecting al. Niepodległości with Tkacka street.
The first floor is an A class office space with independent entrance from the ground level, with a reception space and an elevator for exclusive use. Office space of 1.200 m2 was designed in open plan, to ensure possibility of dividing and flexible arrangement of the floor and to adjust the number and size of the spaces to the needs of the tenant.
The Investment will be ready to use in March 2018.
"Modern shape with first in Szczecin's center fully glassed front façade, comfortable finish and excellent location are one of the key advantages making the BLACK PEARL project a unique offer aimed at companies searching for exceptional commercial and office spaces. The use of modern technological solutions and high quality of finishing materials is a guarantee of prestige, comfort and functionality of our investment" - said Iwona Zielińska, Idea-Inwest Ltd representative.
"Our analysis show that in 2017 the number of vacant A-class office space in Szczecin, compared to 2016 is still systematically decreasing. The average rental rates for A-class office space in Szczecin are stable and similar as in 2016 and currently at approx. 12,0 – 13,0 Euro/m2.Traditionally, one of the biggest office spaces on local market are leased by companies from modern services for business (BPO) sector. There are over a dozen companies from the BPO Sector in Szczecin, including: Arvato – Bertelsmann (a consulting company Litwiniuk Property participated in the transaction), Unicredit Business Partner (one of the Tenants of "Baltic Business Park"), Metro Services, Home.pl (one of the tenants in "Brama Portowa" office complex)."). The supply of modern office space in Poland systematicly grows.The biggest amount of office spaces in Poland are obviously in Warsaw – in 2017 supply of modern A-class office space in the capital was estimated for over 5 million m2. Significant and unusually medial was giving into usage onto Warsaws market, the most recognizable skyscrapers, among others Warsaw Spire (Investor: Ghelamco) and Q22 (Investor: Echo Investment). On the next places in terms of supplying A-class office spaces are: Kraków (ca. 1 million m2), Wrocław (ca. 850.000 m2), Łódź (ca. 380.000 m2), Szczecin (ca. 165.000 m2) and Lublin (ca. 144.000 m2)." – said Patryk Litwiniuk – General Director of Litwiniuk Property Ltd.
Selected articles:
press article in Eurobuild Central & Eastern Europe
press article in Property News.pl
press article in TheCity.com.pl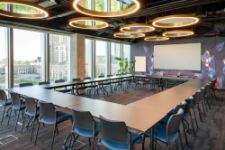 Office in Warsaw Warsaw Equator Ochota, Equator II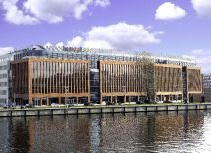 Office in Szczecin Oxygen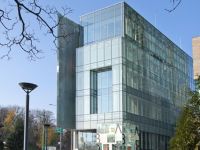 Office in Poznan Andersia Business Centre
Warsaw
tel. +48 22 275 57 85
fax +48 22 275 56 00
Warsaw Equator Ochota
Equator II
00-807 Warszawa
Aleje Jerozolimskie 96
Szczecin
tel. +48 91 488 77 88
tel. +48 91 488 76 74
Oxygen
71-612 Szczecin

ul. Malczewskiego 26
Poznan
tel. +48 723 400 800
Andersia Business Centre
61-894 Poznań
Plac Andersa 7