October 2019 - Fund Pomerania has rented space in the largest investment called "POSEJDON".
In the process of choosing the office space, the Tenant was advised by the consulting company Litwiniuk Property Limited Liability Company.
Fundusz Pomerania Liability Company leased office space in the new, largest office and service complex "POSEJDON" located at Plac Brama Portowa 1 in Szczecin.
"As a Fundusz Pomerania for 17 years supporting the development of a company from West Pomerania. We are a leader on the warranty market in the West Pomeranian Voivodeship. Every year we grant an increasing number of credit guarantees, leasing and security deposits. Companies from the micro, small and large companies service services. guarantees that manage a company from the West Pomeranian Voivodeship to obtain financing for the implementation of new investments and international projects As part of the money obtained from the Provincial Government and the implemented project, we need to support the entire set of tasks.
Poseidon will be the business center of our region. That is why he opened offices here for new opportunities. We will be able to serve our customers more efficiently, more comfortably, organize more meetings with entrepreneurs, conduct extensive consultancy activities and improve business processes. Entrepreneurs will be able to make it easier to hit us. No more parking problems. In addition, we want to strengthen cooperation with our partners - banks and institutions, with the required cooperation. Establish relationships, organize meetings and training. That is why the office in Poseidon is the best solution for us.
The new headquarters helps us in the implementation of our contracts. We will be able to introduce our local operators even more effectively. This is a new stage in the life of our company, "said President of the Board Adam Badach Fundusz Pomerania Limited Liability Company.
"During the process of choosing our client's new location, the company's headquarters in Szczecin, we performed a full analysis of the A class office space market in Szczecin, presenting the most attractive locations of space for rent in accordance with the guidelines and recommendations of clients.
Our analysis includes, in 2019, the number of vacancies over Class A office buildings in Szczecin, in connection with 2018, is still systematically decreasing and currently contains restrictions of approx. 5%, in 2018 covers approx. 9% Average rental rates for an area Class A offices in Szczecin remain at a high level and similar to those in 2017, and are currently subject to approximately EUR 11.0 - 13.0 / m2.
Recently, the largest transactions on the local office market included such lease transactions as by SB Software Limited Liability Company, which leased approx. 700m2 in the "Black Pearl" facility (Litwiniuk Property was responsible for the transactions), Macrobond Financial rented 1,700 m2 in the Oxygen office building (Tenant was advised by Litwiniuk Property), the expansion of DGS in Oxygen 1,000 sq m, renegotiation of the lease agreement by Arvato Polska in the Piastów Office Center area 2,000m2 (Litwiniuk Property was the Exclusive Agent responsible for leasing the entire investment of 21,000 m2 in Piastów Office Center), an IT company rented 1,200m2 in the office building "Brama Portowa II" (Tenants were advised by Litwiniuk Property) " - said Patryk Litwiniuk - General Director of Litwiniuk Property Limited Liability Company
Chosen press releases:
press article in Property News.pl
press article in Eurobuild Central & Eastern Europe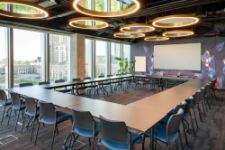 Office in Warsaw Warsaw Equator Ochota, Equator II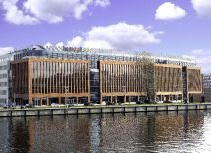 Office in Szczecin Oxygen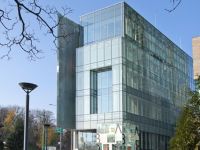 Office in Poznan Andersia Business Centre
Warsaw
tel. +48 22 275 57 85
fax +48 22 275 56 00
Warsaw Equator Ochota
Equator II
00-807 Warszawa
Aleje Jerozolimskie 96
Szczecin
tel. +48 91 488 77 88
tel. +48 91 488 76 74
Oxygen
71-612 Szczecin

ul. Malczewskiego 26
Poznan
tel. +48 723 400 800
Andersia Business Centre
61-894 Poznań
Plac Andersa 7