September 2017-Danish company 3Shape has rented the entire complex "Szczecin Business Plaza" - 16.000m2.
Advising Company Litwiniuk Property Ltd. was responsible for the commercialization of the investment. The Danish company 3Shape - leased the entire complex "Szczecin Business Plaza" with a total area of over 16.000 m2.
Szczecin Business Plaza is an office-production complex located on Południowa 27 street in Szczecin. The value of the investment is 60 million PLN. Originally, the objects function was to provide modern office spaces in the highest standard with a total area of 11,100 m2. But because of the partnership with the tenant, the entire property has been redesigned to optimize the space to fit it, to individual needs of the tenant.
The newly built building will consist three buildings. Two office buildings will be built by the end of January 2018 with a total space of 3,000 m2 and one large production-warehouse building, that will be built in second stage and will provide total space of approximately 13,000 m2. Together, the entire complex will provide approximately 16,000 m2 of usable space. The end of the investment is planned for January 2019.
Investment description: www.litwiniuk-property.com/szczecin-business-plaza
Selected press articles:
Press release in Business Zone GS24.pl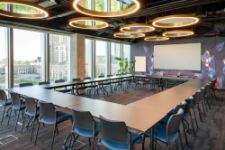 Office in Warsaw Warsaw Equator Ochota, Equator II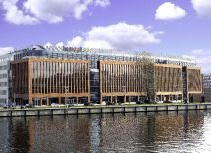 Office in Szczecin Oxygen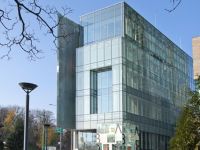 Office in Poznan Andersia Business Centre
Warsaw
tel. +48 22 275 57 85
fax +48 22 275 56 00
Warsaw Equator Ochota
Equator II
00-807 Warszawa
Aleje Jerozolimskie 96
Szczecin
tel. +48 91 488 77 88
tel. +48 91 488 76 74
Oxygen
71-612 Szczecin

ul. Malczewskiego 26
Poznan
tel. +48 723 400 800
Andersia Business Centre
61-894 Poznań
Plac Andersa 7