September 2020-Rhenus Logistics S.A. to take up 18,000 sqm in Panattoni Park Poznań IX
Panattoni, the leader in industrial real estate in Europe, has begun construction work on a new distribution building in Panattoni Park Poznań IX. Rhenus Logistics S.A. – part of the Rhenus Group – is to take up 18,000 sqm. The building will be ready for use from June next year.
Modern warehousing in strategic locations. The warehouse and logistics market in Wielkopolska is the fifth largest in Poland. This is due both to the huge economic strength of the region – Wielkopolska has always been one of the most economically developed regions in the country – and to how close it is to the country's western border: "Poznań is halfway between Berlin and Warsaw. At the same time, since it is an academic centre, it has easy access to a large pool of highly qualified labour including graduates. When taken together with the city's excellent communication links, this all means that there is huge demand from tenants for warehouses in this region," says Marek Dobrzycki, Managing Director at Panattoni.
Panattoni Park Poznań IX is the developer's latest distribution centre, which increases the size of its portfolio in Wielkopolska to 80,000 sqm of modern warehouse space. The park will comprise two buildings, one of which with an area of 39,400 sqm is already completed and almost fully leased. The second is under construction and will have almost 41,000 sqm of space, of which 18,000 sqm (including 987 sqm of offices) will be occupied by Rhenus Logistics S.A. The company offers a comprehensive service which includes contract logistics as well as road, sea and air freight transport. For its warehousing service in Poland, Rhenus specialises in e-commerce logistics services with both multiuser and custom projects.
This is not the first time Rhenus and Panattoni have worked together. "We took the decision to open a new location in Poznań because of the rapid development of our firm. On the one hand it will enable us to serve our domestic clients and it will also improve our distribution to the rest of Europe. On the other hand, what we are now convinced of is that this developer is a guarantee that the building will be friendly for both the environment and the workers employed there," says Sławomir Kossakowski, a member of the board of Rhenus Logistics S.A. One of the non-standard features of the building will be that the developer will raise the ceiling height of the hall to 11.5m. The building will be suitable for cross-docking purposes and will fulfil all the requirements of a BREEAM certificate with a rating of 'Very Good'.
Also well connected. Panattoni Park Poznań IX is within the Poznań satellite town of Tarnowo Podgórne, next to a junction of national road nr 92 and Poznań's western bypass, which is part of the S11 expressway. The centre is also not far from the Poznań Zachód junction of the A2 motorway. Such a location is excellent for operating not only domestically but also internationally. The A2 motorway is a strategic road that links Poznań with two of Poland's most important logistics centres: Łódź and Warsaw and it also provides a link with both Berlin and Western Europe. Poznań is also well connected to Wrocław via the S5 national road. Another important factor is the high number of train lines and the Poznań-Ławica international airport.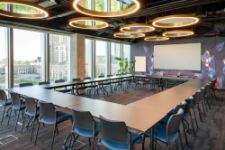 Büro in Warschau Warsaw Equator Ochota, Equator II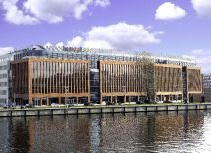 Büro in Stettin Oxygen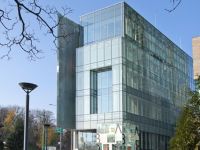 Büro in Poznan Andersia Business Centre
Warschau
tel. +48 22 275 57 85
fax +48 22 275 56 00
Warsaw Equator Ochota
Equator II
00-807 Warszawa
Aleje Jerozolimskie 96
Stettin
tel. +48 91 488 77 88
tel. +48 91 488 76 74
Oxygen
71-612 Szczecin

ul. Malczewskiego 26
Poznan
tel. +48 723 400 800
Andersia Business Centre
61-894 Poznań
Plac Andersa 7