The company ShadowLine leased 3,400 sqm. hall area in North-West Logistic Park - September 2015.
For the lease agreement has been responsible consulting company in commercial real estate Litwiniuk Property.
The company ShadowLine leased 3 400 sqm. hall area in North-West Logistic Park in Szczecin.
In the built hall E ShadowLine company will start producing and packaging sun protection products such as: horizontal blinds interior and exterior, facade blinds, material blinds, vertical blinds, wood blinds, placket and panels. The ShadowLine Company has modern production facilities, so it is able to offer the shortest delivery time of just five days while maintaining the highest quality and reliable performance.
Since 25 years the ShadowLine Company has been working with many clients in Western Europe among others: Germany, Switzerland, Sweden, Denmark and the Netherlands. Their confidence in the ShadowLine brand has made the company a leader among manufacturers of high quality products. This will be the sixth production company in the warehouse and manufacturing park, in which more than 50 percent of the area has a purpose related to the production.
We are glad that our Customer decided to choose A Class hall in logistics park. Conditions created in this type of facilities, promote and support the processes of production, storage and trading of our clients, ie. polish and international companies. Companies around the world place their warehouse and manufacturing space in objects of this type only, because the supply of A Class halls surfaces in provincial cities in Poland will continue to grow. Consulting company Litwiniuk Property conducts lease /commercialization and sale of office buildings, logistics parks, shopping centers and manages on behalf of the owners of these objects - said General Director of consulting company Litwiniuk Property - Patryk Litwiniuk .
Selected press articles:
press article in Eurobuild Central & Eastern Europe
press article in Gazeta Wyborcza
press article in PropertyNews.pl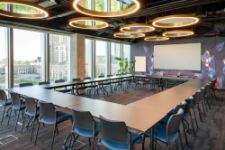 Office in Warsaw Warsaw Equator Ochota, Equator II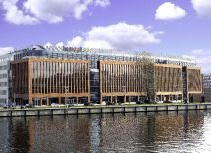 Office in Szczecin Oxygen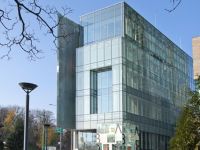 Office in Poznan Andersia Business Centre
Warsaw
tel. +48 22 275 57 85
fax +48 22 275 56 00
Warsaw Equator Ochota
Equator II
00-807 Warszawa
Aleje Jerozolimskie 96
Szczecin
tel. +48 91 488 77 88
tel. +48 91 488 76 74
Oxygen
71-612 Szczecin

ul. Malczewskiego 26
Poznan
tel. +48 723 400 800
Andersia Business Centre
61-894 Poznań
Plac Andersa 7